DALY CITY, March 26, 2020 – Tess is a dedicated nurse of 26 years who passionately continues to dispense of her noble duty even as she is faced with great risk to herself and her family. Like any other family member of a front liner, her husband is worried and expressed that "the threat of contracting the virus is too real. An unfortunate incident will not only affect immediate families, but even the people whom they serve as a result of their eventual incapacity to dispenseof their duties."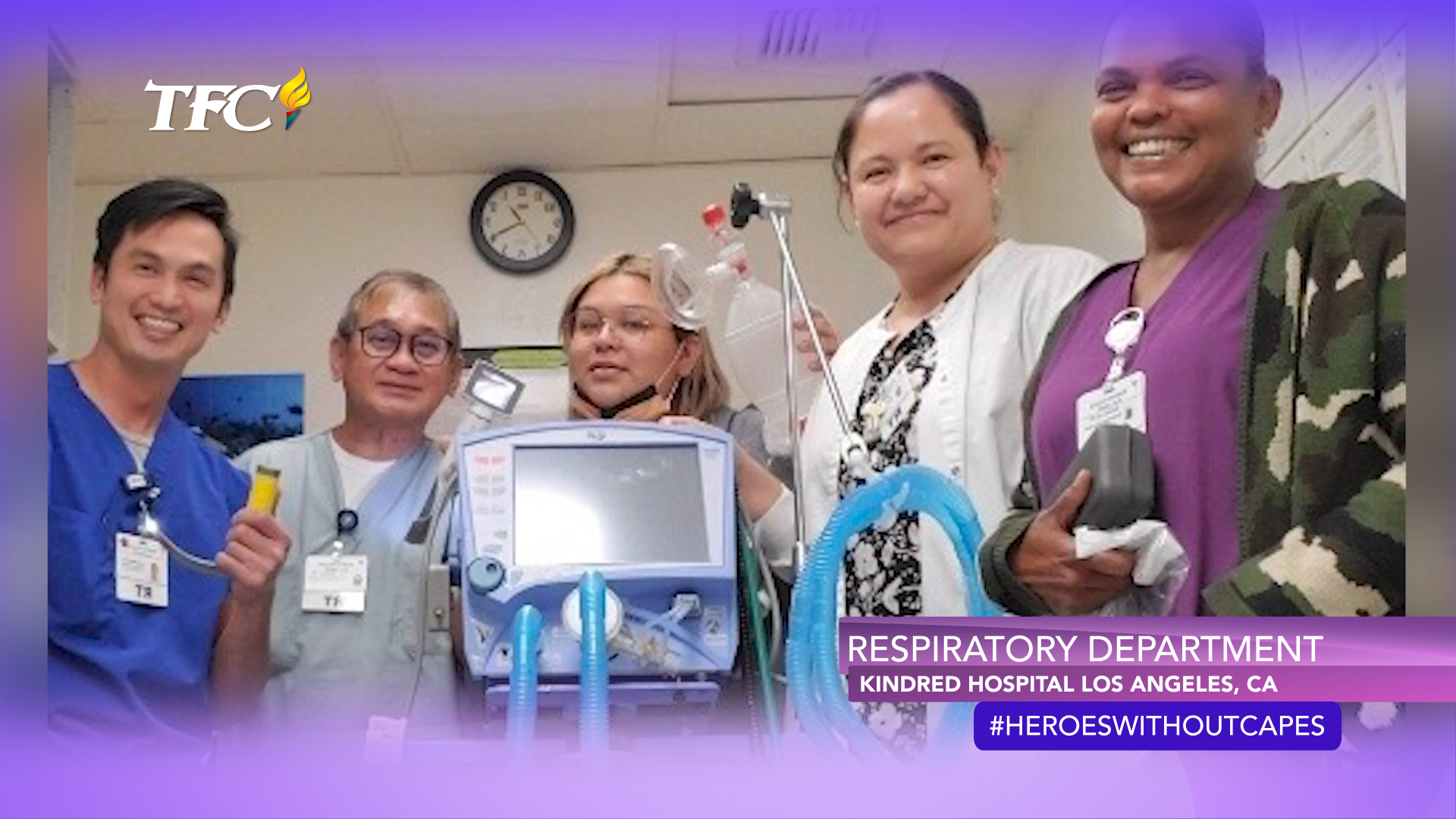 Unlike those who have the option to work from home, Nina, a nurse who works with immune-compromised patients, shares that she "is required to come to work and fight an invisible enemy we know very little of with limited personal protective equipment."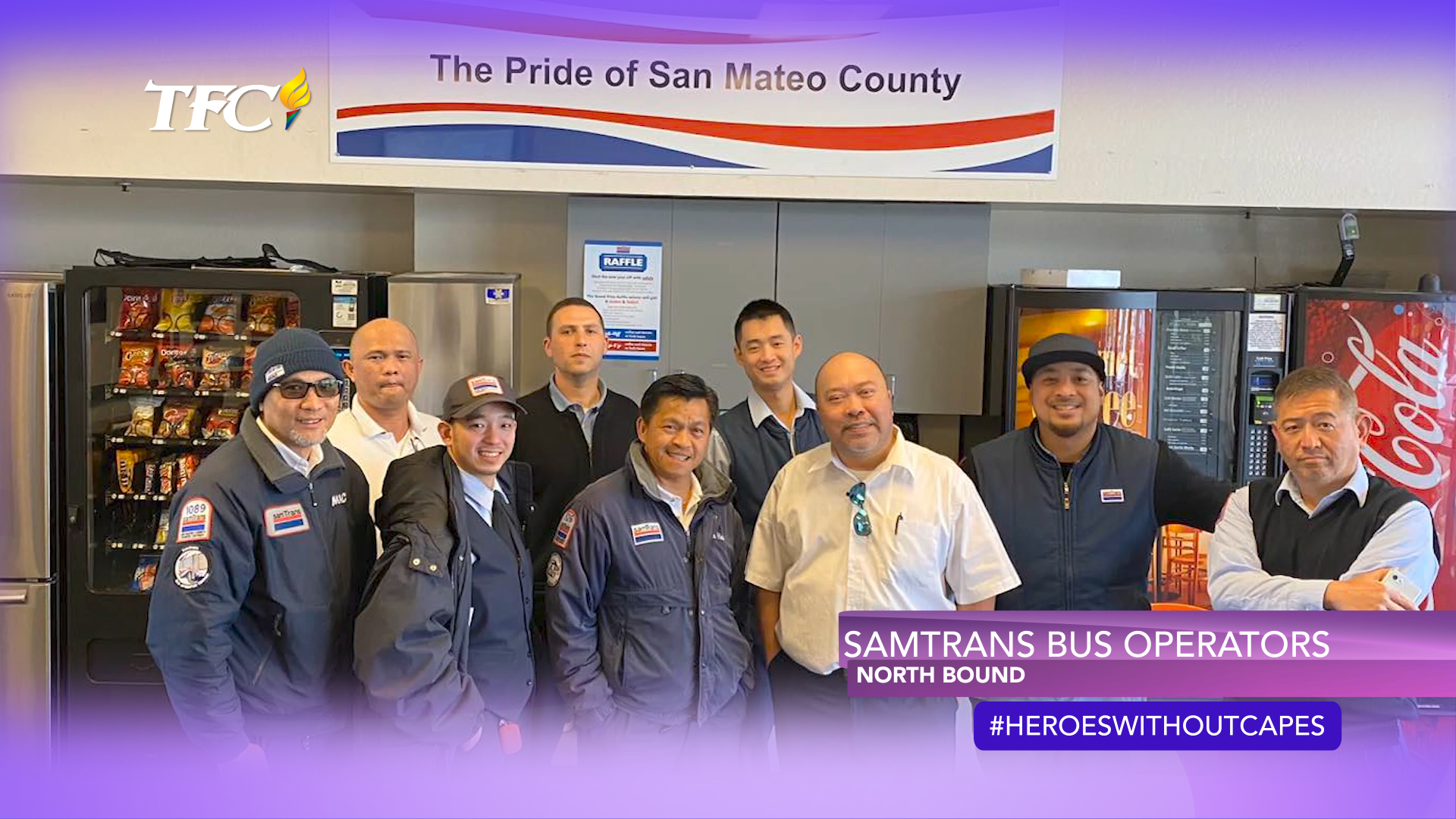 The global COVID-19 pandemic is being battled head on by everyone, but more so by front liners like doctors, nurses, and other health care providers, police officers, security personnel, firefighters, transportation workers, food and grocery staff, janitorial and maintenance staff, delivery workers, news reporters and media, and numerous others who provide services to ensure the safety and health of all, and those who produce and deliver daily necessities.
TFC launched Heroes Without Capes, a gratitude campaign to honor these fearless and dedicated individuals and groups. ABS-CBN Regional Marketing Head for North and Latin America Pam Castillo, says that Heroes Without Capes is "TFC's way of showing gratitude for their selfless dedication, tireless work, and service to the community."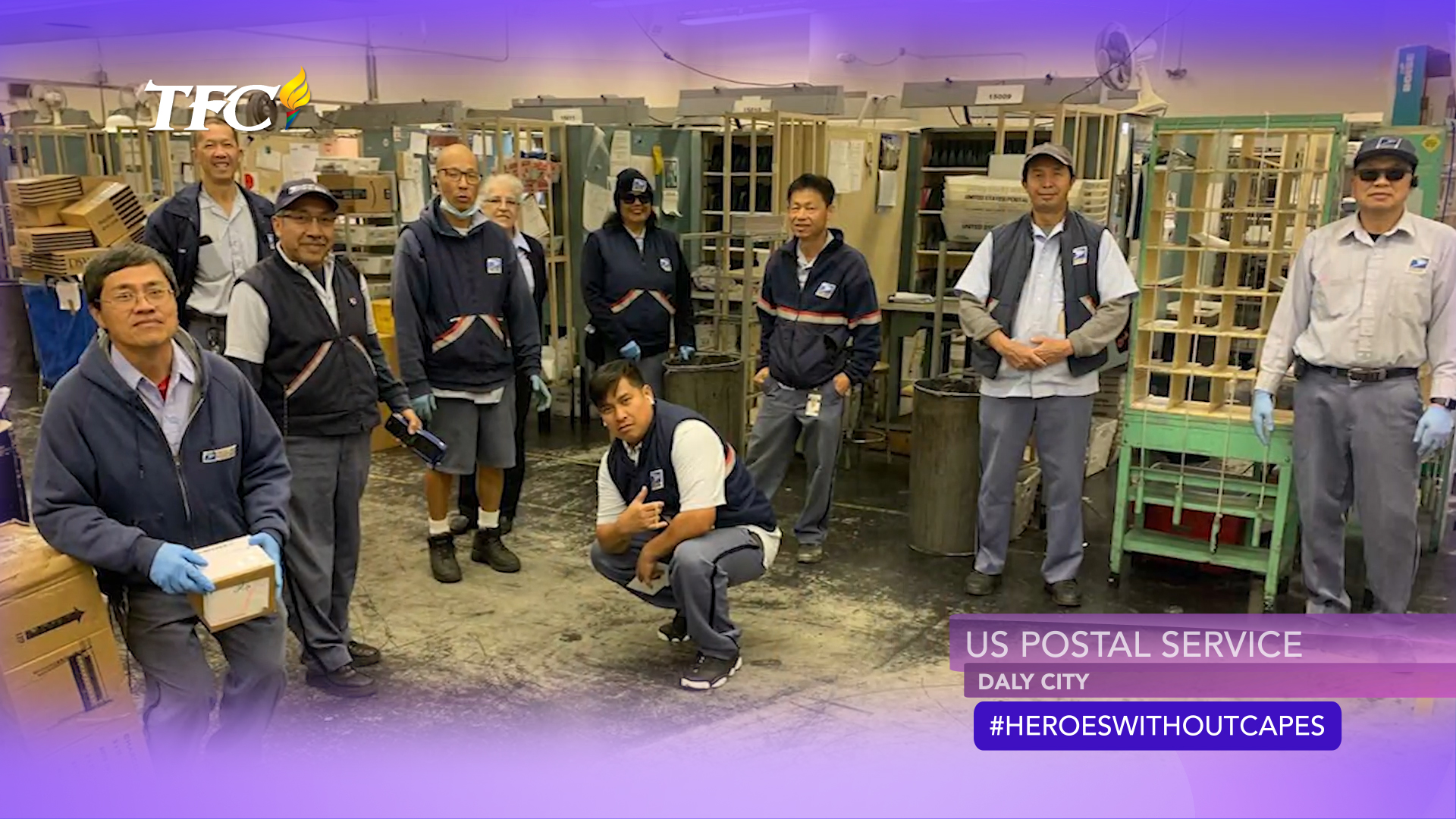 ABS-CBN Head of Events for North America Ricky Resurreccion explains that via the campaign, "well-known personalities are now the ones who will shine the spotlight on common folks, the new superstars who continue to step up during these difficult times."
The campaign calls out to the public who may have family or friends who are working out on the field, risking their health to fulfill their duties in service of the communities they serve, to send their photos to mytfc.com/heroeswithoutcapes The campaign will then collectively honor these brave hearts across the various platforms of TFC and ancillary brands.
There are countless workers out there like Joel Faustino, SamTrans bus operator for 19 years, who says that "It is my job and my commitment to the community to provide public service. I'm not afraid knowing that I am helping other people in their daily needs."
Cherry Gutierrez, RN at Adventist Health White Memorial in Los Angeles, overcomes her fear with her commitment. "It's my duty to take care of sick patients despite the COVID-19 pandemic. It's part of my job and the oath that I took."
Castillo emphasizes that through Heroes Without Capes, "We hope to send a message of positivity and upliftment, not just to the heroes, but to the community, that we have one goal: to stand as one, being helpful and supportive, because it is the right thing to do."
Resurreccion is also hopeful that Heroes Without Capes "could inspire and encourage more people to embrace this humble gesture of gratitude, and share it within their own social media pages, among their community, potentially even beyond North America and outside of the Filipino community, because service, dedication, gratitude, and love are universal values that the world needs now more than ever."
Go to mytfc.com/heroeswithoutcapes to learn more.