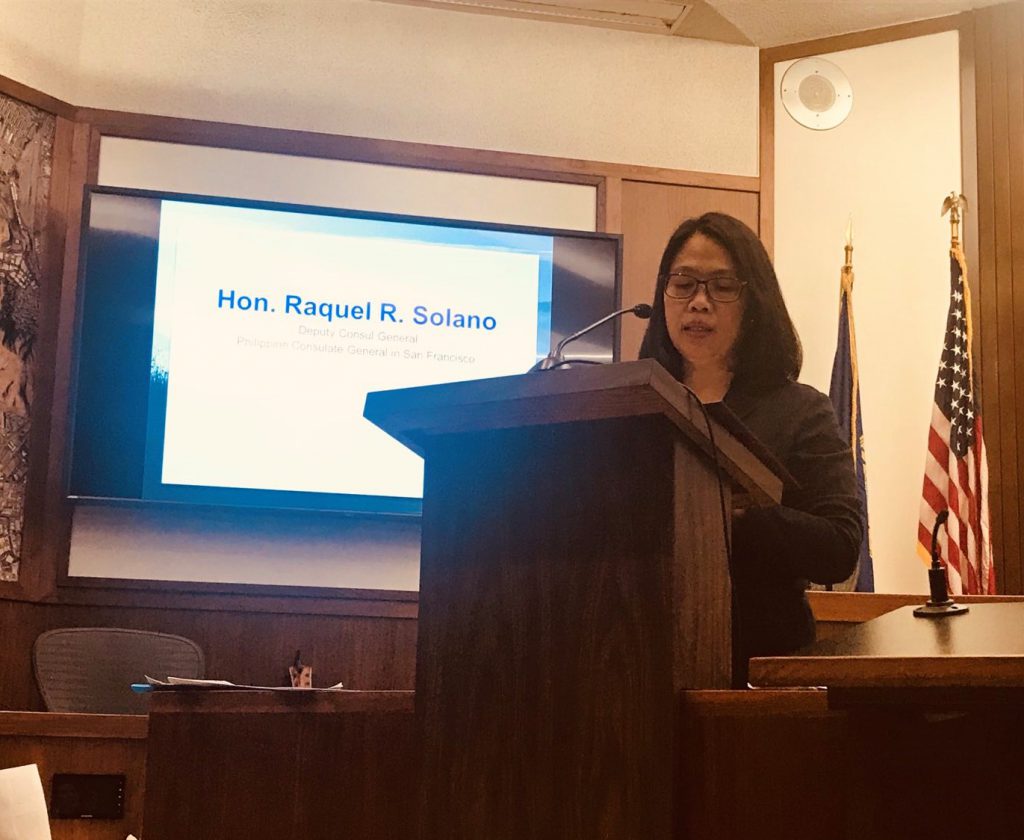 SAN FRANCISCO, 3 October – The Philippine Consulate General participated in the annual "Free from Violence" community presentation and resource fair to promote healthy intimate relationships spearheaded by the Alliance for Community Empowerment (ALLICE Kumares and Kumpares) at Daly City City Hall.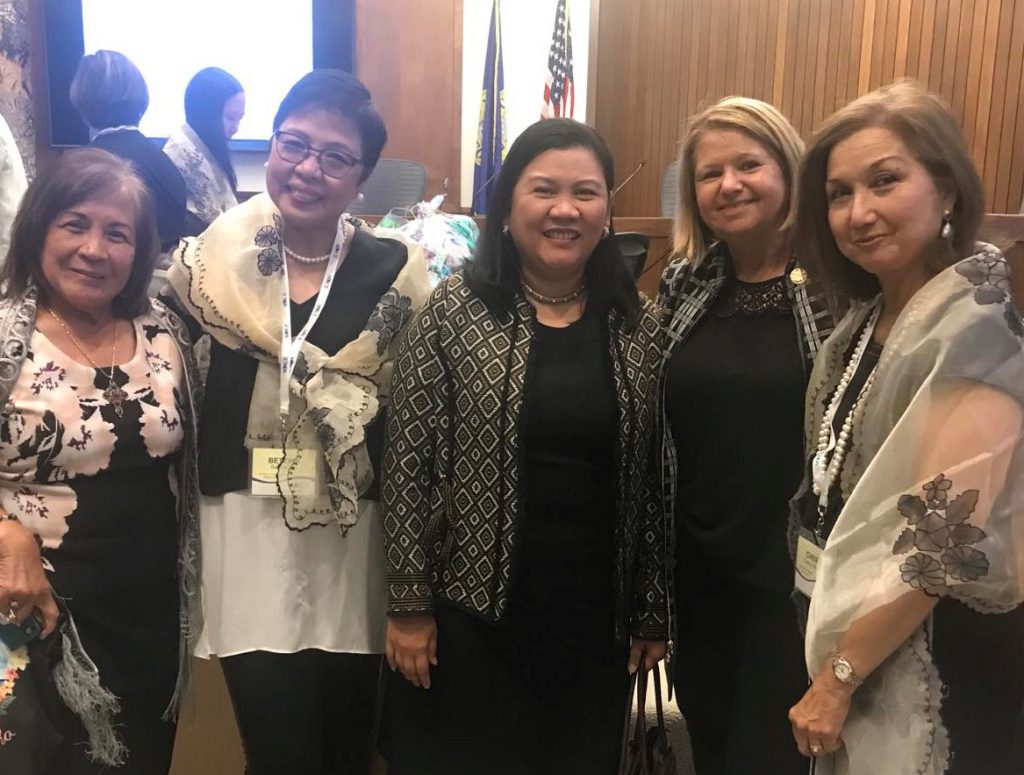 Deputy Consul General Raquel Solano, Mrs. Mariza Bensurto and Consul Vanessa Bago-Llona represented the Consulate at the resource fair attended by San Mateo District 5 Supervisor David Canepa, Daly City government officials, and officers and members of the ALLICE Kumares and Kumpares. Members of the Filipino American community participated in the event.
Colma Mayor Joanne Del Rosario shared her personal experience as a survivor of domestic violence in her first marriage. Journalist and ALLICE founder Cherie Querol-Moreno shared how ALLICE was formed in 2003 after she attended a rally at the San Francisco City Hall in the wake of the murder of Claire Joyce Tempongko, a single mother killed by her ex-boyfriend in front of her two children. Ms. Querol Moreno realized that there was a lack of awareness on domestic violence, especially among Filipino Americans after only a handful of them attended the rally.
In her remarks, Deputy Consul General Solano lauded the work of ALLICE, named after its honorary chair Ms. Alice Bulos, for its efforts in empowering the community to end violence in relationships. She added that by sharing one another's experiences, knowledge and expertise, time and resources, and commitment to the advocacy, ALLICE is able to make a difference in the lives of the members of the community and save lives.
Several booths offered information and various resources to educate, prevent and deal with domestic violence in the community.