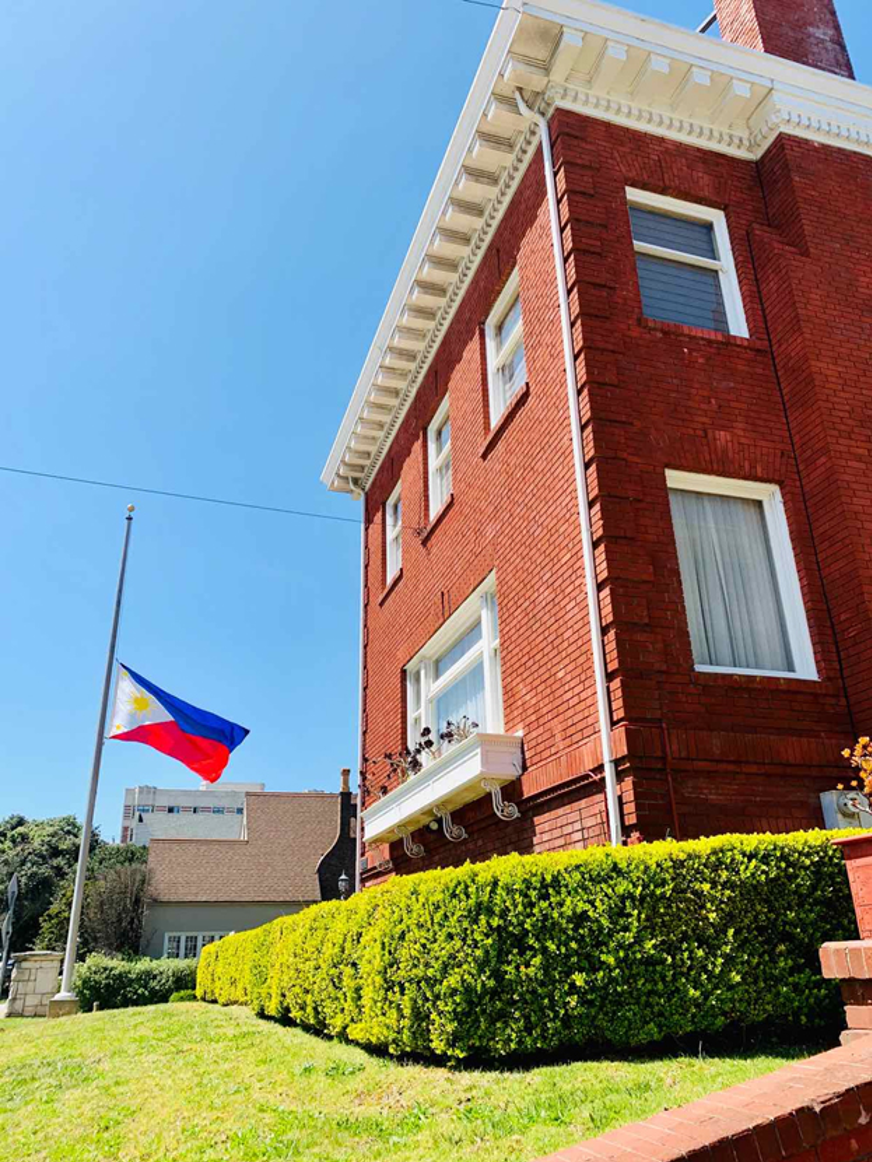 SAN FRANCISCO, 15 April 2020 – The Philippine Consulate General has hoisted at half-mast the Philippine Flags at the Consulate General along Sutter Street in downtown San Francisco and at the Consul General's Residence in San Francisco to honor Philippine Ambassador to Lebanon Bernardita Catalla, who died in the line of duty at her post in Beirut, Lebanon on 2 April 2020 due to complications arising from COVID-19
The Consulate's flying of the Philippine Flags at half-mast also aims to pay respect and honor to all Filipino frontliners in the Philippines and abroad who died in the line of duty during the COVID-19 pandemic.
Foreign Affairs Secretary Teodoro L. Locsin, Jr., together with the next-of-kin of Ambassador Catalla, received her remains at the Ninoy Aquino International Airport on 15 April (Philippine Standard Time) and paid tribute to the late Ambassador in a solemn ceremony.
All of the Philippines' 94 Posts abroad and Department of Foreign Affairs office in the Philippines are hoisting the Philippine Flag at half-mast to pay tribute to Ambassador Catalla, who has spent 27 years of dedicated service to the country. Her Foreign postings included Malaysia, Indonesia, Hong Kong, and Lebanon.