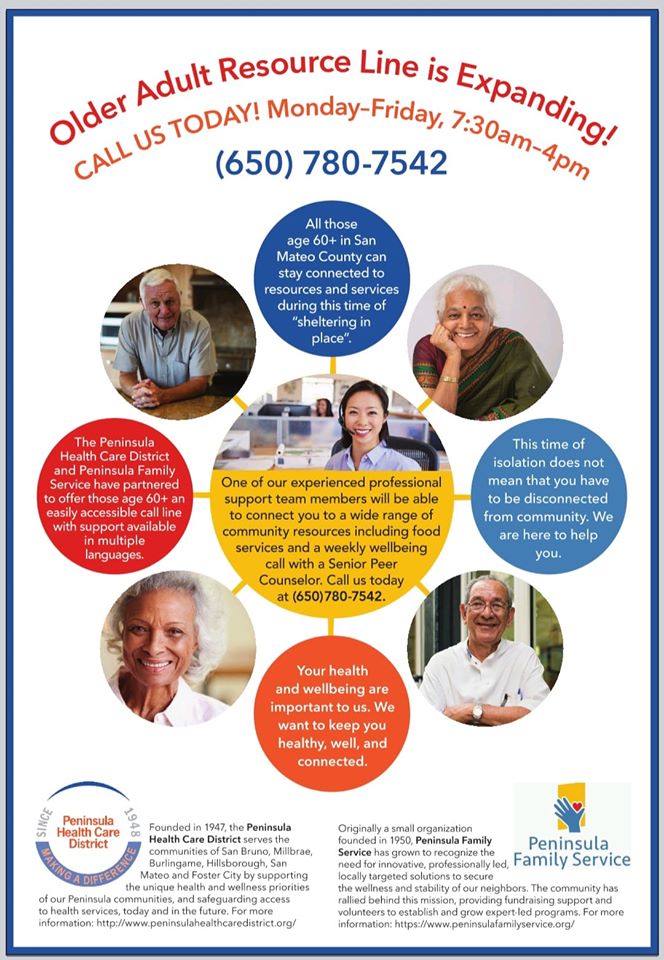 The Peninsula Family Service's Older Adult Resource Line has been expanded to assist all San Mateo County residents who are 60 years and older.
The service is a free line open from 7:30 am to 4 pm, Monday through Friday. Staff can connect callers to programs specifically for older adults including information on programs to help the population cope with the current health crisis.
Callers may also request a weekly call from a trained senior peer counselor feeling the effects of the shelter-in-place order such as isolation, anxiety, fear and helplessness.
Peninsula Family Service (PFS), a non-profit organization, has been serving the San Mateo community since 1949, strengthening families from pre-school children to newly arrived adults to retirees and the older sector.
The Alliance for Community Empowerment Kumares and Kumpares (ALLICE) is a proud community partner of PFS.