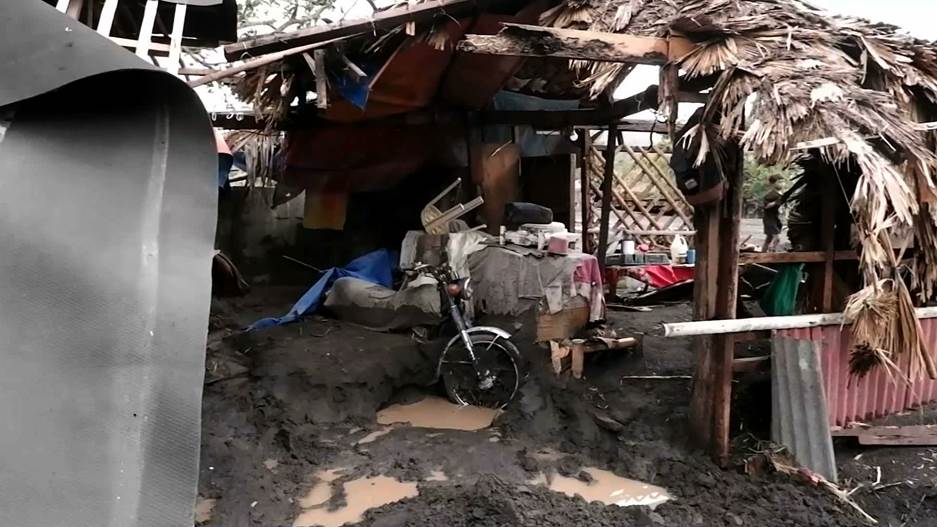 Thousands of families have been displaced by the storm and tens of thousands of homes have been destroyed in the wake of Typhon Goni.
Typhoon Goni leaves 845K people in need of assistance and $45.5M funding targeted
 ABS-CBN Foundation International appeals for donations to supplement government-led efforts for humanitarian assistance
SAN FRANCISCO, CA, November 10, 2020 – Super Typhoon Goni (Rolly) which pummeled across the Philippines over a week ago has left massive destruction in communities already hit hard by heavy storms in recent weeks.
According to the latest report from the UN Office for Coordination of Humanitarian Affairs (OCHA), key figures show that there are 24 million people in severely affected areas, 845,000 people in need of assistance, and $45.5 million in funding is requested.
Aside from severe damages to homes and livelihood, the same report says there are at least 24 dead, 399 injured, according to the National Disaster Risk Reduction and Management Council (NDRRMC) and Department of Social Welfare and Development (DSWD).
Several roads and bridges are still not passable, and over 120 cities/municipalities are still experiencing power outages,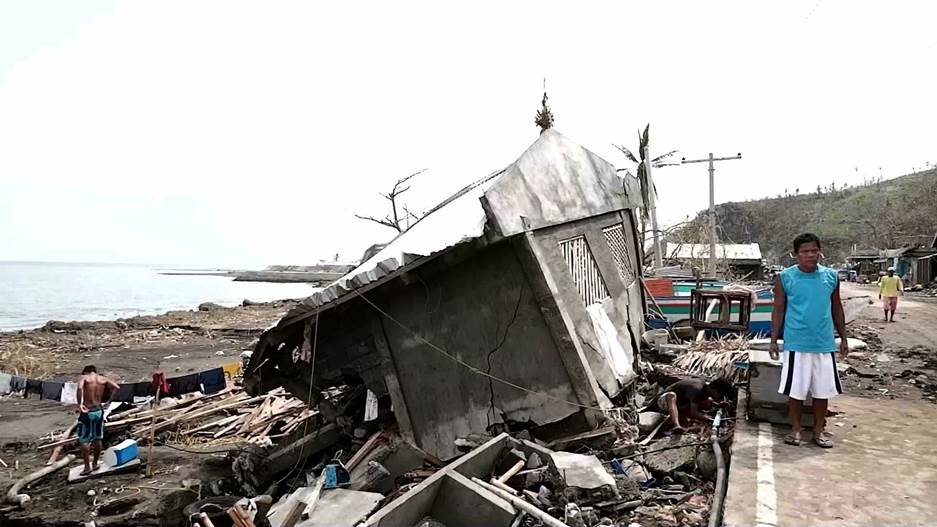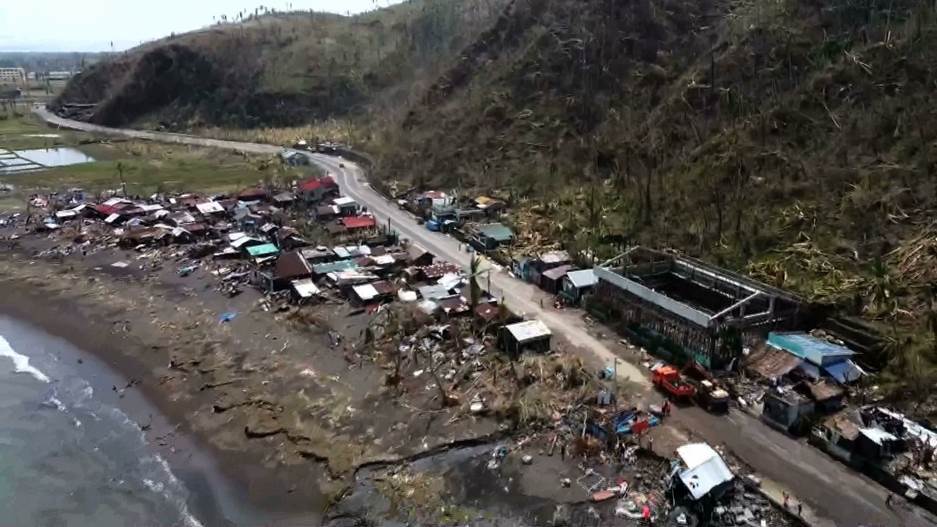 In response to the destruction caused by the typhoon, ABS-CBN Foundation International's ongoing Sagip Kapamilya relief efforts is raising funds to provide disaster relief and  humanitarian assistance to the families that have been displaced.
ABS-CBN Foundation International Managing Director Rea Lopez says that "For over 70 years, ABS-CBN has been in the service of the Filipino and now, more than ever, we need to deliver on that commitment."
Lopez appeals for urgent help saying, "We need donations to be able to send food, medicine, and even mats for them to sleep on in their temporary shelters. Our ABS-CBN News Public Service Team is also going around with the mobile kitchen to provide hot meals to those in affected areas."
As of November 9, the Foundation's relief operations have provided food packs, that includes rice and canned goods, to several barangays in Catanduanes, Albay, and Aurora. The Mobile Kitchen, led by the ABS-CBN News Public Service Team, has also provided hot meals in San Miguel and Bato, Catanduanes, at the Dingalan National High School mega evacuation center in Aurora, and in Tabaco City in Albay.

Relief goods were distributed with the help of barangay officials and the Philippine National Police in Barangays Biyong, Oyaman, and Tigbi in Tiwi, Albay. (Photos courtesy of ABS-CBN Foundation)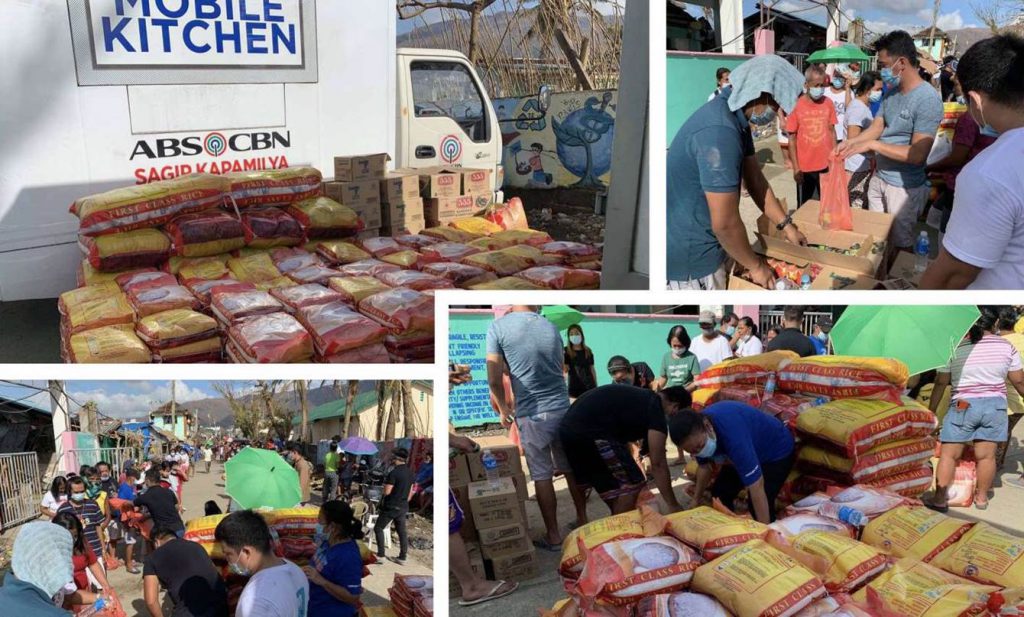 ABS-CBN News Public Service Team leads the operations of the Mobile Kitchen as they provide hot meals and distribute relief good in areas affected by Typhoon Goni. (Photos courtesy of ABS-CBN Foundation)
To date, over 8500 families and more than 5000 individuals have been served by ABS-CBN Foundation International's Typhoon Goni Relief Fund. This is made possible through the generosity of individuals and private organizations.
According to a situation update report from OCHA, over 46,000 families are still being served inside and outside evacuation centers. Donations will help provide meals to the families affected.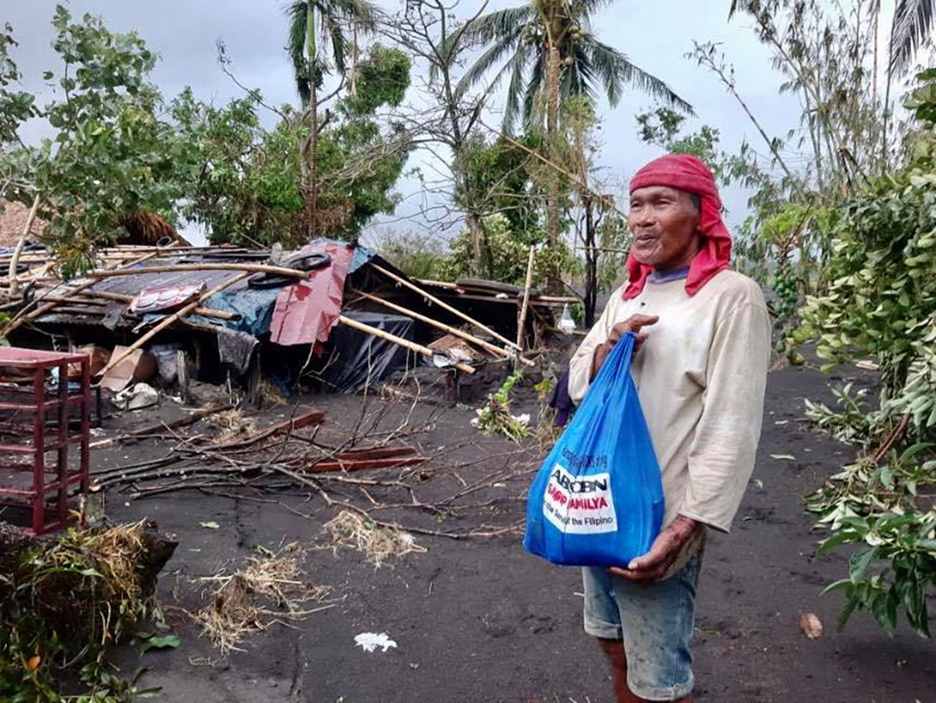 ASB-CBN Foundation International's Typhoon Goni Relief Fund will provide calamity victims with immediate humanitarian assistance and disaster relief, such as food packs of rice and canned goods, hot meals for the temporary shelters, medical assistance and supplies, mats, hygiene kits, and protection from COVID-19 for those in cramped evacuation centers.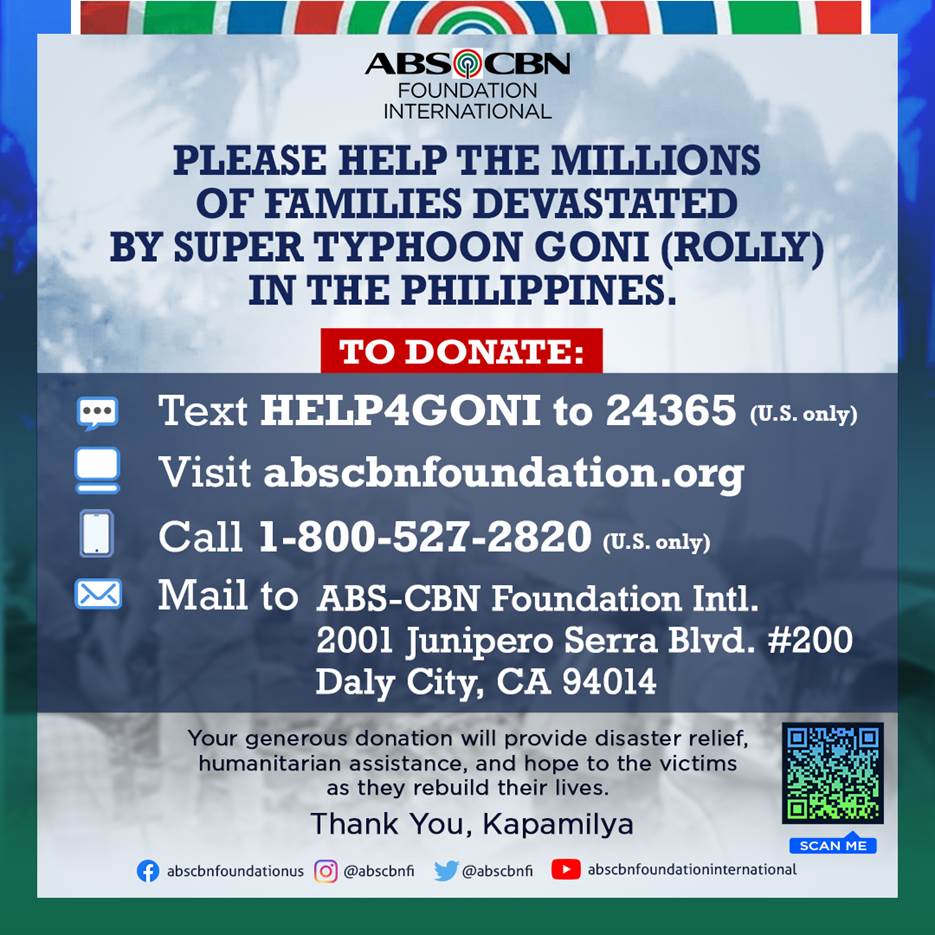 "Most importantly, your donations and support will give the Filipinos hope that tomorrow will be better. Let us work together so that we may bring hope to those who are suffering, who have lost their loved ones, their homes, and their livelihood," Lopez adds.
Donations may be sent via the following: (1) Online via www.abscbnfoundation.org; (2) Text HELP4GONI to 24365; (3) Call 1-800-527-2820; (4) Mail to ABS-CBN Foundation International, 2001 Junipero Serra Blvd. Ste 200, Daly City, CA 94014.