TIKIM (a Filipino word that means "to taste") is a one-of-a-kind 5K fun run or walk that celebrates Filipino culture and the value of giving back through loads of happiness and Filipino food. Imagine a 5K fun run course with a Filipino food tasting station at each kilometer of the way. Each station provides a sampling of favorite Filipino street food, starting with the mild and ending with the hella wild. After crossing the finish line, stay on for the TIKIM Post-Race Picnic, enjoying Filipino food and local entertainment.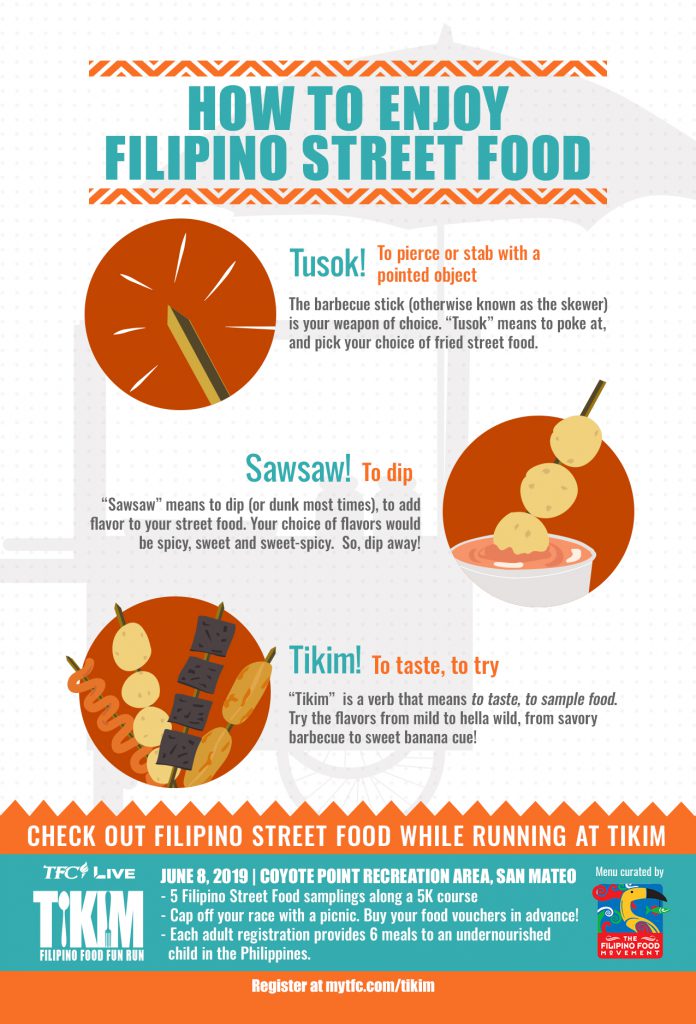 Open to all ages, gender and races, TFC (The Filipino Channel) wants to bring to the San Francisco Bay Area the excitement that Filipino cuisine is generating all over the world. TIKIM Filipino Food Fun Run is a celebration of family, fitness, fun and Filipino food flavors! It is sure to satisfy any curious foodie.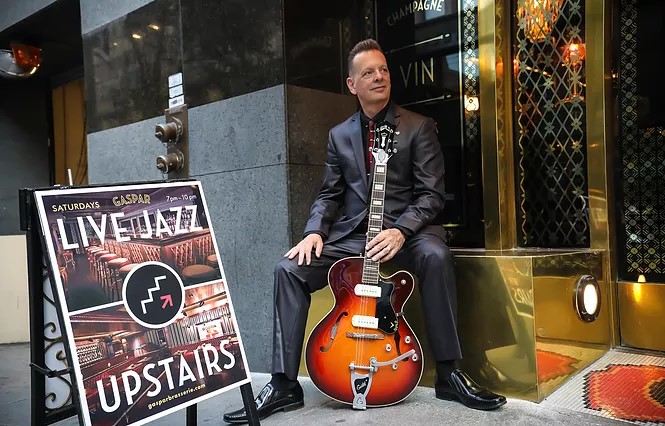 Not only will run be fun, but it's also a way to give back, as part of the proceeds of the TIKIM Fun Run registration will be donated to the feeding program of Bantay Bata (the Child Watch program of ABS-CBN Foundation International). Each Adult Runner registration provides meals to 6* undernourished children in the Philippines.
WHAT'S NEW?
Last year, the TIKIM experience took us through the different Filipino flavors— matamis (sweet), maanghang (spicy), maalat (salty) and maasim (sour)— in 5 taste stations that featured traditional Filipino dishes. This year is going to be different! Participants will discover the mild to the hella wild of Filipino street food.
---
VENUE
Coyote Point Recreation Area (Duck Pond Picnic Site)
1701 Coyote Point Dr, San Mateo, CA 94401
June 8, 2019
9:00am- 2:00pm
Food and Fun Run FAQs
Filipino Food and Run Terms and Conditions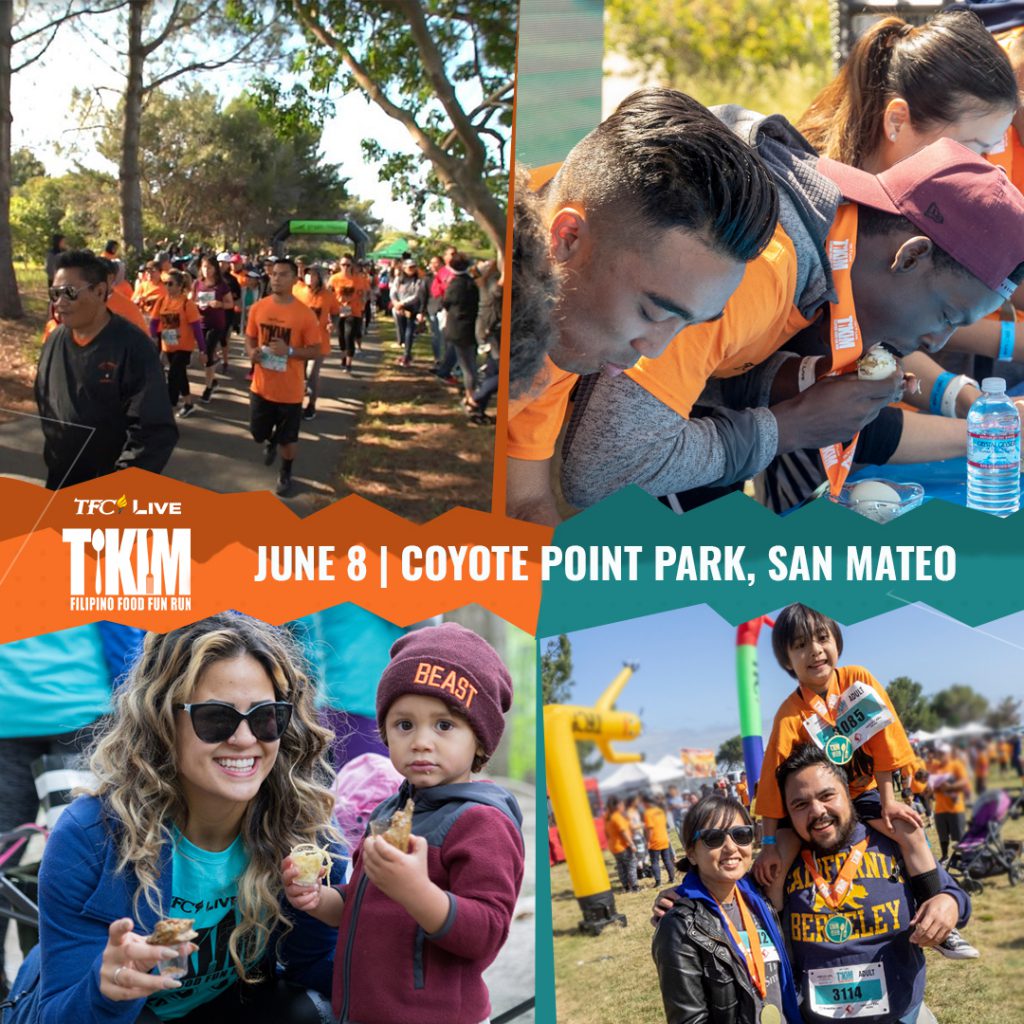 ---
WHO BENEFITS?​
TIKIM Filipino Food Fun Run supports the feeding program of ABS-CBN International Foundation's Bantay Bata (Child Watch) program. In 2018, we were able to raise enough money for over 13,000 meals through Tikim registrations! This year, the goal is to get 2,000 Tikim runners to come out, as we hope to feed more kids.
ABS-CBN Foundation International (AFI) is a 501 (c)3 non-profit organization dedicated to improving the lives of disadvantages Filipino families and children in the Philippines and the globe. AFI is the public service arm of ABS-CBN Global or The Filipino Channel (TFC), one of Asia's largest media conglomerates.
Bantay Bata (Child Watch) is considered the country's pioneer non-government organization that caters to the protection of children at risk. Its core purpose is to protect and preserve the dignity of our country's children and youth. Bantay Bata's projects and services are focused on helping children at-risk and disadvantaged children regain that lost hope that allows them to dream of a brighter future.
Your gift would mean a lot to these children to be the better versions of themselves and in the future will contribute towards a positive change in the society.
To learn more and stay up to date on our work AFI's initiatives visit abscbnfoundation.org and follow us on social media! FB: ABS CBN Foundation US, Instagram: ABSCBNFI, Twitter: ABCBNFI 
*This covers overhead expenses of the feeding program, based on 2019 costs.
See you there!