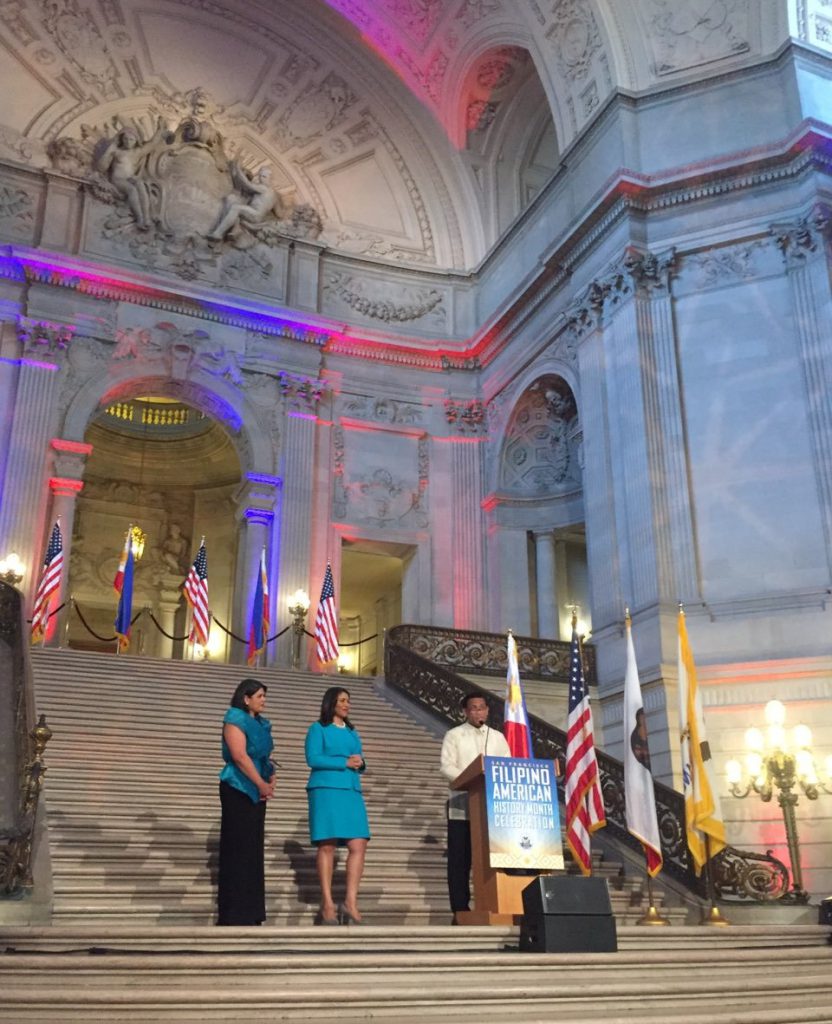 SAN FRANCISCO, 19 October 2018 – San Francisco Mayor London N. Breed presented a Special Proclamation to Consul General Henry S. Bensurto, Jr. at the San Francisco City Hall proclaiming October 2018 as Filipino American History Month in the city and county of San Francisco.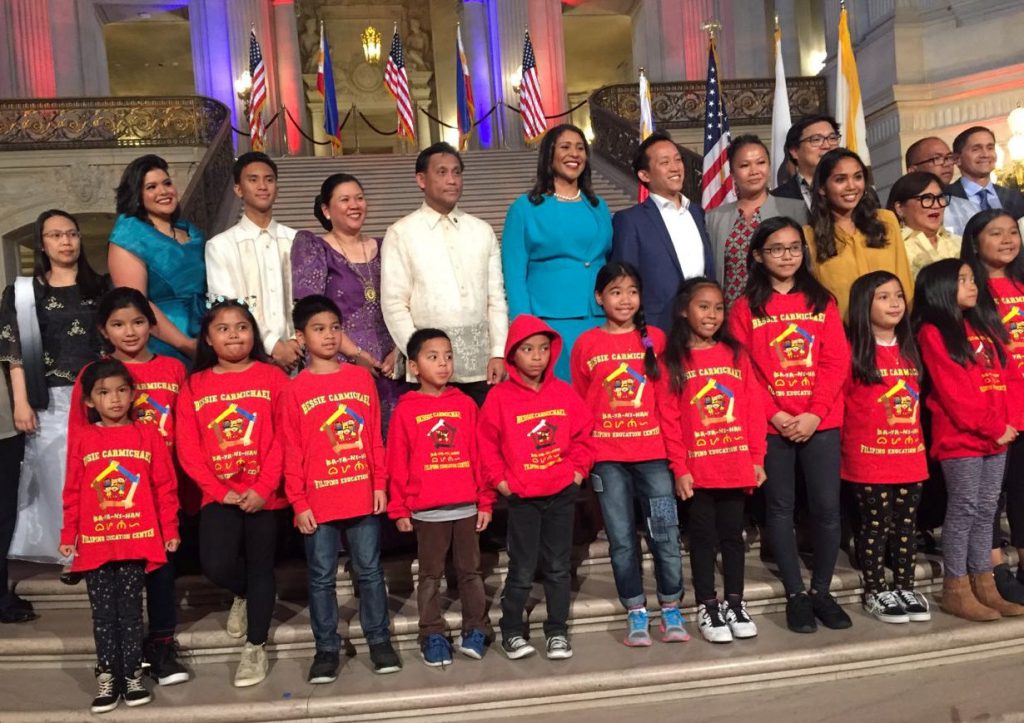 The Proclamation also honors posthumously Dr. Dawn BohulanoMabalon, a Filipino community historian, social activist and San Francisco State University professor, who co-founded Stockton's Little Manila Foundation. She is believed to be the first Filipina to earn a Ph.D. in American History from Stanford University. She penned the award-winning book Little Manila is in the Heart: The Making of the Filipina/o American Community in Stockton, California.
Aside from Dr. Mabalon, the Proclamation further honors the West Bay Pilipino Multi-Service Center on its 50th Anniversary. It is the oldest nonprofit corporation in Northern California that continues to serve the Filipino community.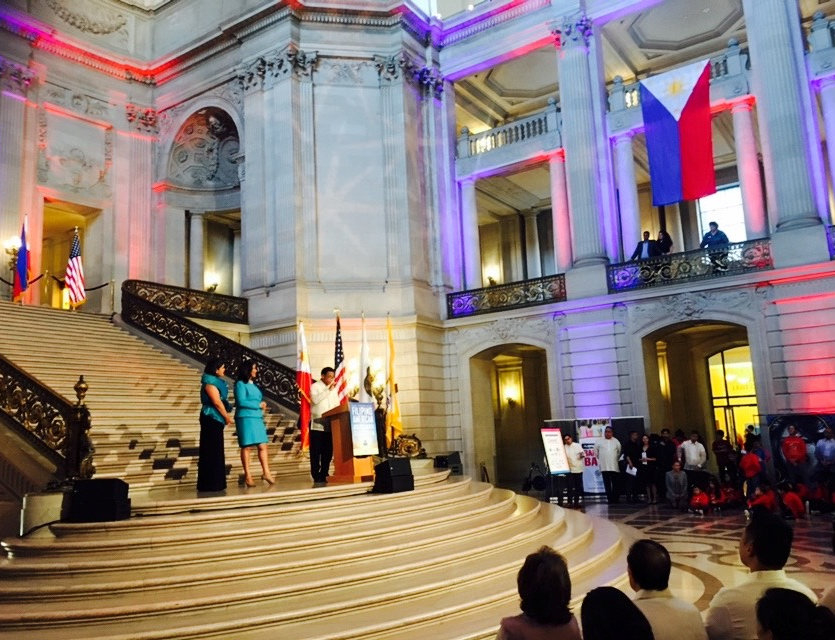 Consul General Bensurto thanked Mayor Breed for the honor and for allowing the celebration of Filipino American History Month at the City Hall.
The Consul General started his remarks by saying, "PinoyAko! Proud Ako!"
"On this occasion, we honor and thank our forebears, and our culture bearers, for sparking love for everything Filipino among Filipino Americans, for honoring our heritage by being the best they can be and contributing to both their beloved countries," he said.
Consul General Bensurto emphasized that Filipino Americans are no longer part of the minority population today. Based on recent data, there are four million Filipino Americans in the U.S. to date. Of this, 1.3 million are under the jurisdiction of Mr. Bensurto as Philippine Consul General over 10 states in the United States. He added that Filipino Americans are making a difference in various fields — from information technology, education and arts, to health care, public service and governance.
"Fil Ams who have connected with their Filipino roots, their fellowmen and members of their host communites, have proven that we are a strong and resilient people who have been empowered since that historic Morro Bay landing of our ancestors on October 18, 1587," he said.
He encouraged the community to work together, in partnership and cooperation, in pursuit of common dreams and aspirations, and as individuals and as members of a larger society.The Consul General underscored the Philippine Consulate's commitment to SPARK, CONNECT, and EMPOWER next generations of Filipinos, by moving them to fall in love with the Philippines and everything Filipino.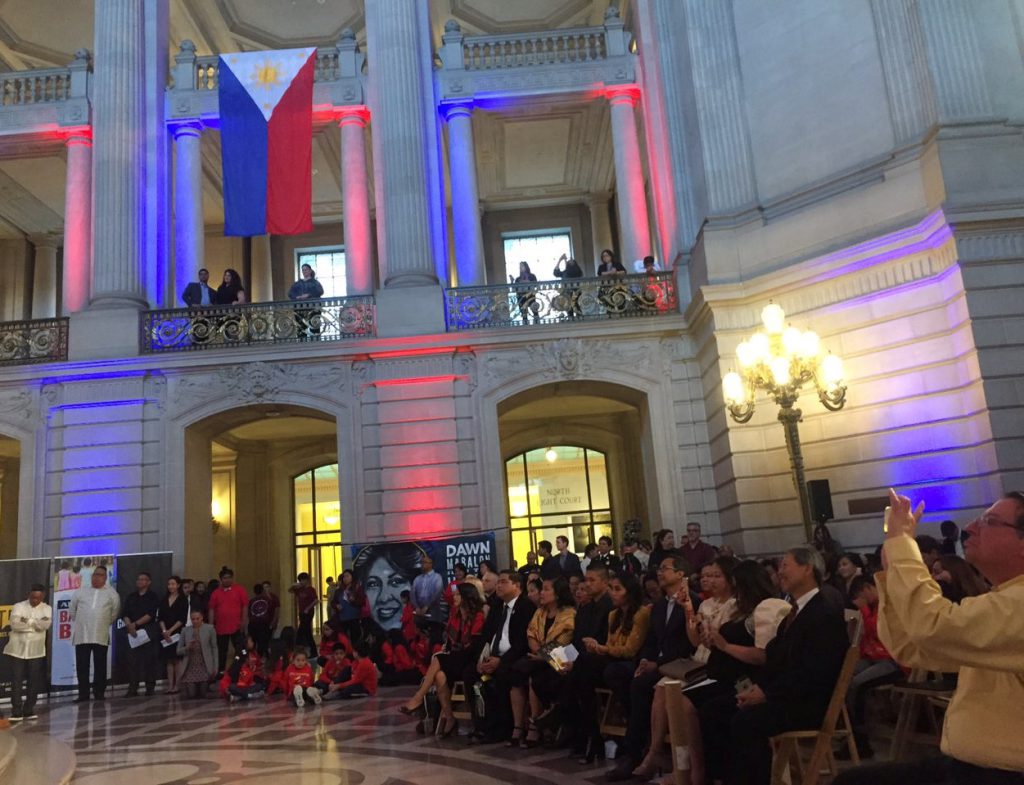 The 13th Annual Celebration of Filipino American History Month at the City Hall was held in cooperation with the City Hall and members of the Filipino American community.