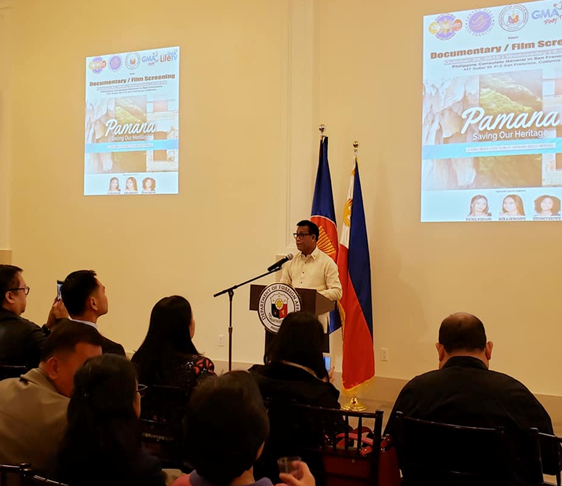 SAN FRANCISCO – The Philippine Consulate General in San Francisco, in cooperation with theSentro Rizal San Francisco and GMA 7 International, hosted a free screening of "Pamana:  Saving our Heritage" at the Kalayaan Hall of the Philippine Center on 30 October 2019.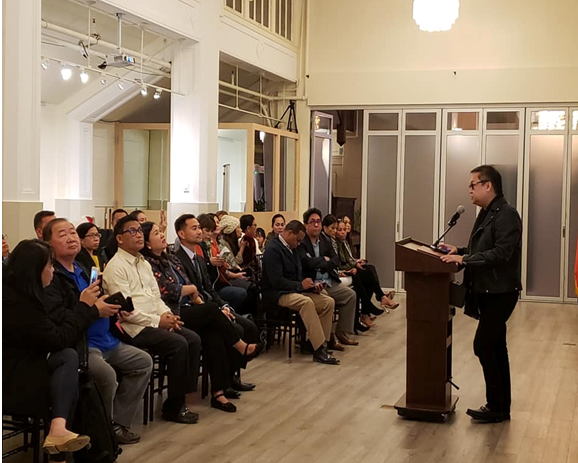 The first in a series of documentaries and film screenings to be held at the Philippine Center in partnership with GMA 7 International, the special documentary, produced by GMA News and Public Affairs, showcases the natural and cultural heritage of the Philippines.
In his remarks, Consul General Henry S. Bensurto, Jr. thanked GMA 7 International, which is a Spark* Connect* Empower* Movement partner. He said, "together with SCE partners, the Philippine Consulate in San Francisco aim to spark interest and pride in our roots and the motherland. We seek to pursue activities that connect Filipinos and Filipino-Americans with each other, with their community, with their country, and with their heritage".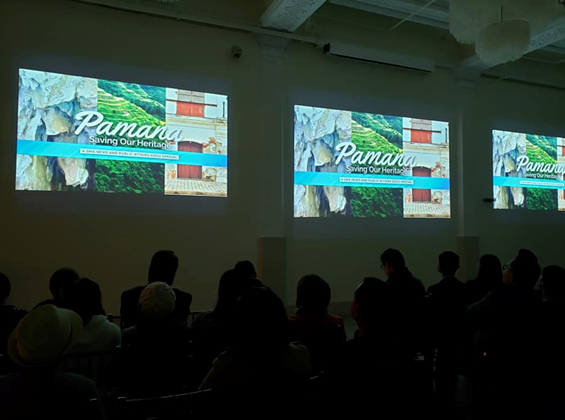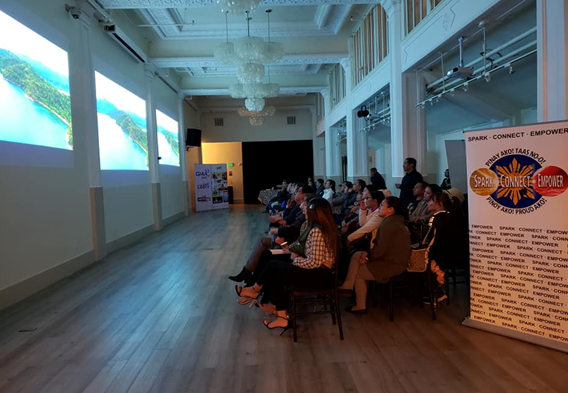 Consul General Bensurto also emphasized that "as we come to the end of the celebrations of the Filipino American History Month this October, let us think of how fortunate we are to be blessed with such a rich country, both in cultural and natural heritage."
Also present at the screening were Madame Ann Mariza Sanchez-Bensurto, officers and staff of the Philippine Consulate, Mr. Josh Andowitt, Affiliate Development and Marketing Manager for GMA International, GMA artists, and members of the Filipino community in the Bay Area.