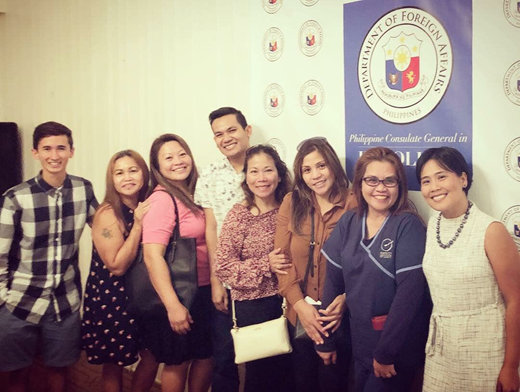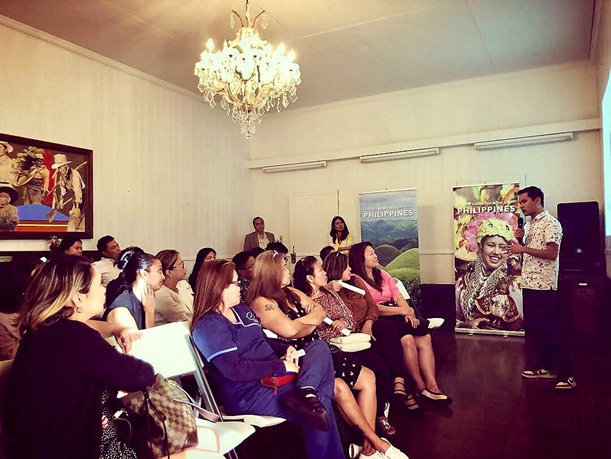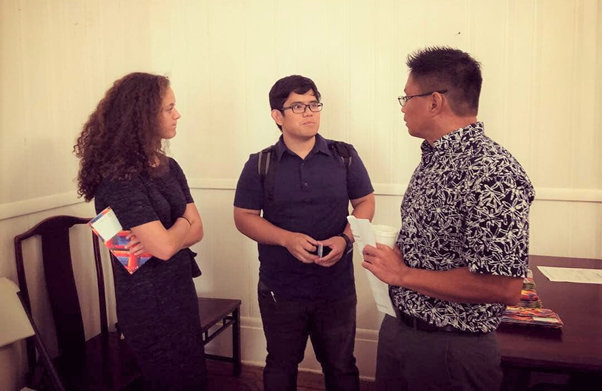 (24 JANUARY 2019, Honolulu, Hawaii) – More than 40 young professionals and leaders of Filipino community organizations attended the first Kapihan sa Konsulado on 23 January 2019 at the conference room of the Philippine Consulate General. The Kapihan sa Konsulado is one of the initiatives of the Consulate to engage members of the Filipino community through informal coffee gatherings.
For its first Kapihan, the Consulate and various stakeholders exchanged ideas on ways of empowering second and third generation Filipino and Filipino Americans in Hawaii.  During the gathering, Consul General Joselito Jimeno elaborated on the programs and activities of the Consulate geared towards the youth and young professionals. He encouraged the attendees who are mostly millennials, to become part of community building and volunteer for the various programs of the Consulate. 
Among the initiatives launched by the Consulate are as follows: (1) Endowment Fund Campaign which seeks to encourage members of the Filipino Community to establish or contribute to existing endowments to fund scholarship programs, trainings, after-school enrichment activities, immersion programs, and other events for the benefit of Filipino youth; (2) Overseas Filipino Investor Campaign which seeks to cultivate the culture of entrepreneurial and investor mindset of the Filipino youth; (3) Youth Mentorship Program to help improve the academic performance and career prospects of Filipino high school students; (4) Introduction to the Philippines Meetup Group which aims to promote appreciation of Philippine history, culture, arts, cuisine among Filipinos and non-Filipinos in Hawaii through the organization of various events and activities; and (5) the creation of the Filipino Young Professionals Network to support and groom the next leaders of the Filipino community. To obtain more information regarding the above-mentioned initiatives, interested parties can email [email protected] or call the Consulate at 808-595-6316 local 117.
Consul General Jimeno also challenged the young generation to become more active in politics and in the business community in Hawaii. He highlighted the importance of having the second and third generation Filipino and Filipino Americans more involved not just within their local community but also in mainstream organizations and institutions. (END)