DALY CITY, CA, June 26, 2019 – If there is one currency that everyone on earth has, that's TIME. Time makes all human beings equal: we all have 24 hours a day and seven days a week.
Where the differences start appearing is how people spend their finite time, or more appropriately, how they invest their time. When you just spend time, there are no expectations of getting anything back. When you invest time, you respect its value and you realize it's a resource to do something meaningful and get something in return – a reward that can help you reach your personal goals.
Based on the Digital 2019 report of social media management firm Hootsuite and creative agency We Are Social, Filipino internet users spend 10 hours and 2 minutes each day online, making Filipinos the world's heaviest internet and social media users.
With all the time that Filipinos are spending online, how much are they really getting out of that experience? How much is it advancing towards fulfilling their dreams? How much is it making a difference in their lives? How much is it making the world a better place, something that is supposedly a huge goal of the social media generation?
KUMU: For Filipinos, By Filipinos
Enter KUMU which claims to be the fastest growing social network in the Philippines. On its website, Kumu (derived from "kumusta" in Filipino, which means, "How are you?") it says that Kumu is a "powerful livestream platform that prioritizes the voices of over 100 million Filipinos and communities around the world. It enables you to meet new people, make money, and play games."
Meeting new people, making money and playing games are nothing new in the digital world. But by claiming so, Kumu instantly recognizes and imparts that there is reason and purpose for your precious time in using its app.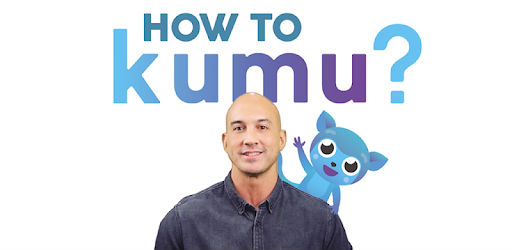 For Filipinos all over the world, there is a bigger reason to use Kumu: it's a livestreaming app that was planned, designed and created with them in mind.
"None of the other apps prioritize the voices of Gen Z and millennial Filipinos," says Kumu CEO and co-founder Roland Ros. "Kumu was built by a team of Gen Z and millennial Filipinos for them. That fact alone will result in a product that is entirely unique, authentic, and more creative to young Filipinos around the world."
Everyone wants to get on his or her soapbox. But for Kumu, getting Filipinos on their soapbox is most important. Moreover, getting Filipinos on their live soapbox so they can make money empowers them as content creators and enables them to invest their time on the digital world meaningfully.
"With Kumu, you don't need to produce, edit and spend countless hours to get subscribers just to earn a fraction of a check," says Ros. "You don't need to pretend that your life is perfect. You just need to be real and have something authentic and real to say. You can't fake a livestream. The secret is in the livestream connection with your audience. And truth and integrity – be these in the form or fun, games, entertainment, education, inspiration — always have a ready audience."
Expanding Possibilities for Brands and Content Creators
Kumu is now reaching out to Filipinos in North America, the part of the world that started social media giants like Facebook, YouTube, Snapchat, Instagram, Twitter and the like.
"Through Kumu, Filipinos in the U.S. and Canada get to connect to their motherland in a unique way, in an experience not possible at the time when their parents migrated," Ros says. "They get to know their culture on a closer level. For Filipinos who migrated recently, it allows an easier connection to home, while they adjust to living in America or Canada. Overseas Filipino millennials are reconnecting to their motherland through a sense of belonging and community with other millennials."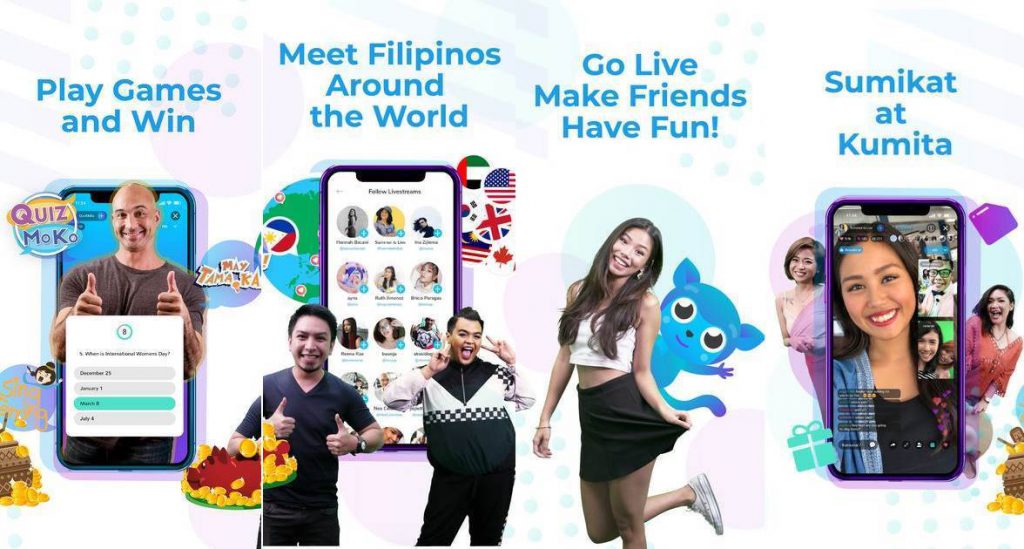 There is good reason for Filipinos in North America to invest their time using the Kumu app.
Kumu allows fan to tip their favorite content creators. One example: former college students – the acoustic duo Ffyona and Earl – now successfully pursue music full time on Kumu.
Kumu allows brands to reach out to their target audiences through features like the app's community chats called Kumunities. Brands can sponsor individual live streamers.
Beyond user-generated content, Kumu has its own in-house productions. So far, it has launched successful game shows like Quiz Mo Ko, Winner Winner Lechon Dinner, Pinoys Doing Stuffs, Kumunity Face-Off among others.
So, there's no need to fear that you have to win in a talent search or talent lottery or labor endless hours to get subscribers only to make pennies from pursuing a passion. For a few hours of your time, showcase your inspired, creative content on real time on Kumu. Start turning the camera on yourselves, be yourselves, and see how a good, purposeful investment of time can reap meaningful rewards.
Invest your online time wisely. Kumu now. Visit https://www.kumu.ph/.