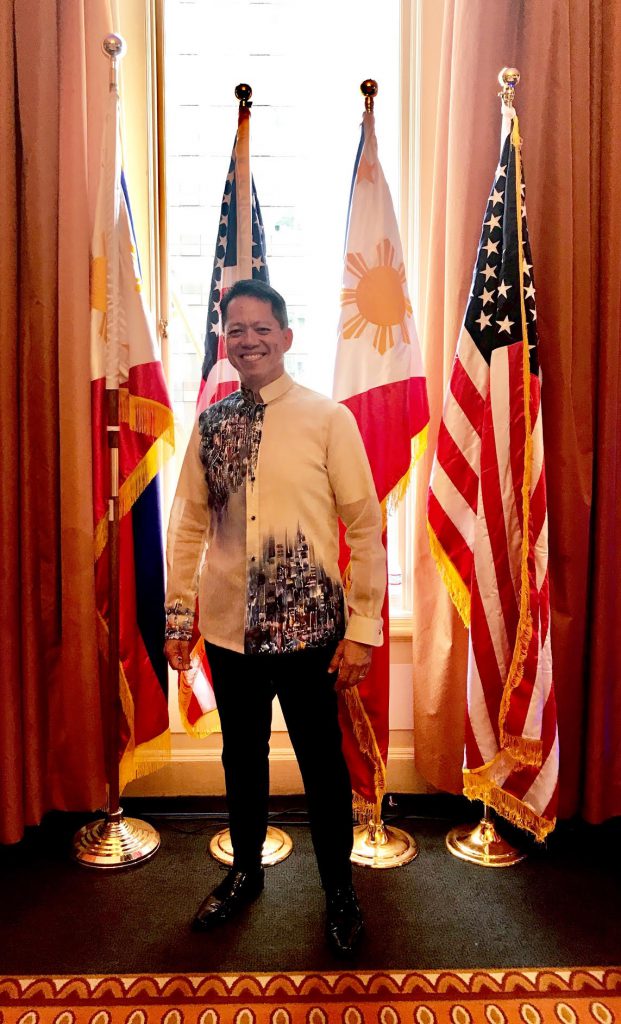 SAN FRANCISCO, 26 November 2019 – A Filipino-American hotelier was elected for the first time as the new Secretary and Treasurer of the 125-year-old California Hotel and Lodging Association, recognized as one of the most influential lodging associations in the U.S. The association advocates for professional education among its members and new legislations that would serve the California lodging industry.
According to Fil-Am James T. Lim, it is an honor to fly the flag for the Philippines through his career in the hospitality industry and advocacy. Mr. Lim is the General Manager of Omni San Francisco, and is the Executive Director of non-profit Philippine International Aid, which provides educational assistance to underprivileged children in the Philippines and the San Francisco Bay Area.
He is currently the president of the San Francisco Hotel Council, Vice Chair of the San Francisco Travel, and the Chairman of the Global Tourism Council – all firsts for a Fil-Am.
Mr. Lim is also an adjunct professor at Cal State East Bay and a former adjunct professor at Golden Gate University, where he finished his MBA in Marketing. He graduated magna cum laudewith a degree in Hotel and Restaurant Management.
Consul General Henry S. Bensurto, Jr., congratulated Mr. Lim and thanked him for making the Philippines proud through his achievements and advocacies.
The Philippine Consulate General partnered with the Omni San Francisco in June 2019 for the recognition of Kalayaan Spark*Connect*Empower* Heroes Award. END