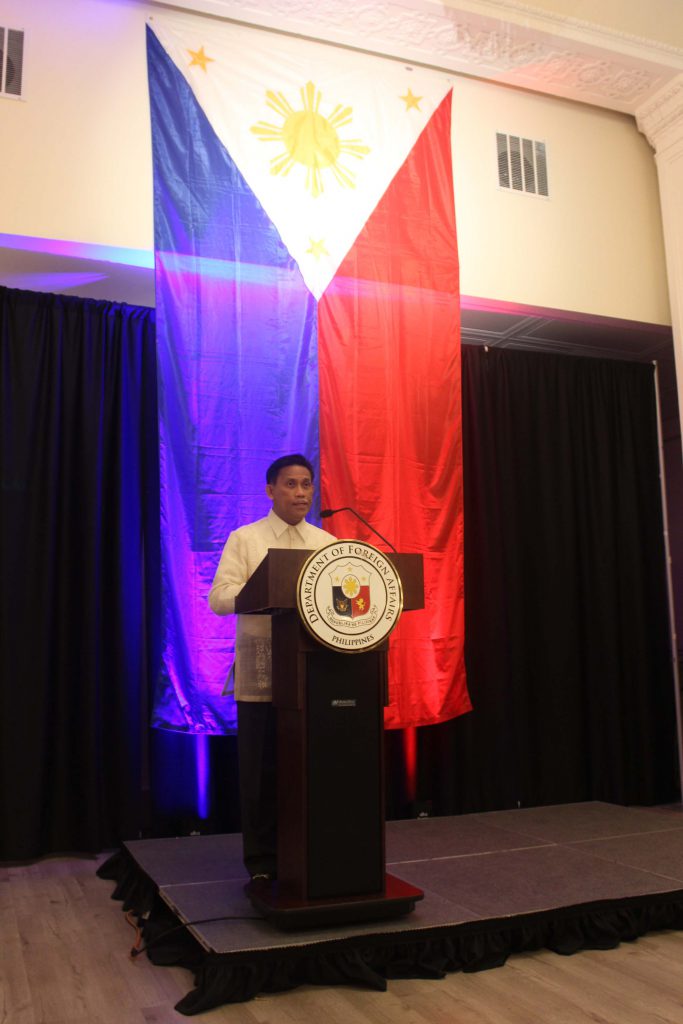 San Francisco, 12 September 2018 – The Climate Change Commission, represented by Secretary Emmanuel M. De Guzman and the Philippine Consulate General in San Francisco, represented by Consul General Henry S. Bensurto, Jr. signed the Spark*Connect*Empower (SCE) Partnership Agreement today, 12 September 2018.
The Climate Change Commission is the latest among several organizations, which committed to work with the Consulate to spark, connect, and empower next generations of Filipinos, by moving them to fall in love with their Filipino heritage and culture, through various platforms and activities.
Spark*Connect*Empower is a movement that the Consulate initiated in 2017 with the realization that given the demographic trend and shift, there is a possibility that Filipino identity, culture and heritage among Filipino Americans in the United States could be irremediably lost. SCE Movement's aspiration is to see Filipino-Americans, especially the young, become the new vanguards of Filipino culture and heritage and of a more united, though diverse, and empowered Filipino American community – able to contribute more to the greater community here in the United States and in the Philippines.
During the signing ceremony, Consul General Bensurto thanked Secretary De Guzman and the Climate Change Commission for the support of the Commission toward the realization of the objectives of the SCE movement: "We thank Secretary De Guzman for embracing the ideals of the Spark*Connect*Empower movement. The SCE is an inclusive, all encompassing initiative that now, with the coming on board of the CCC, includes a call for all Filipinos to care and protect the environment. We are happy that with CCC as our partner, we are further able to stay true to our pledge to the flag to be a "sambayanang maka-Diyos, makatao, makakalikasan at makabansa."
Secretary De Guzman is in San Francisco to attend a three-day Global Climate Action Summit from 12-15 September 2018.