The recently launched FILGRIMAGE series, co-presented by TFC and The Filipino School, provides viewers an eye-opening immersion into the journey of eight young students who spent their summer in the motherland, and whose lives have been transformed for the better.
Get to know these eight Filgrimage Ambassadors: AJ Asuncion, Gabby Almazar, Jocelynne Montehermoso, Lauren Bumatay, Luis Borromeo, Riana Hernandez, Ryah Hernandez, and Tyler Jacobs in this profile feature in Positively Filipino.
Click here to read the full story.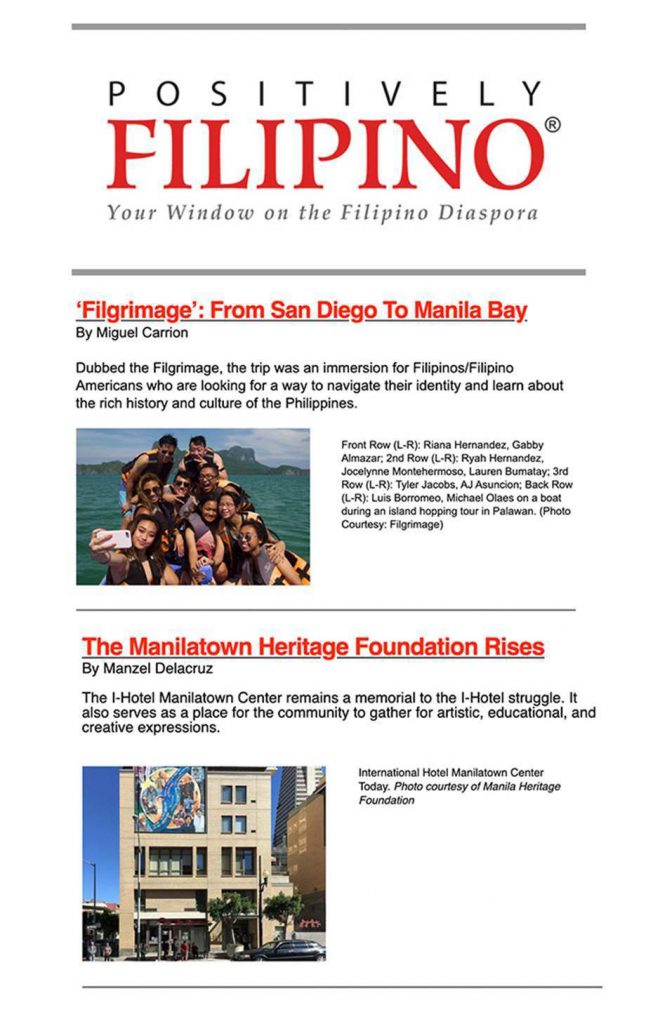 Filgrimage is now streaming globally on iWant TFC on TFC IPTV, and on TheFilipinoSchool.com, and can also be seen on TFC via cable, satellite and on myxTV.