A FAHM Feature on Filipino American Trailblazers
Editor's Note:  Karla Garcia, 33-year-old daughter of Ella and Rodney Garcia of Oxon Hill, Maryland grew up and attended high school in the Washington DC area and went on to play a key role in the Broadway cast of HAMILTON, an American Musical. She attended NYU Tisch School of the Arts. Completing a BFA in Dance and a minor in Journalism. Karla danced competitively for 15 years. Among her performance credits: Broadway's "Hot Feet," "West Side Story" and "Gigi;" National Tours "Wicked" and "Addams Family." Karla was a top 7 female finalist on "So You Think you Can Dance" (Season 5) and a principal dancer on NBC's Smash Season 2.
Karla's father passed away in October 2013.  Her mother now lives in San Francisco where she is Executive Assistant to a Bay Area philanthropist. Her younger sister, Jitter Garcia, is the Director of Events at the Spanish-language TV network UNIVISION in New York.  Her youngest brother Rocky, a jazz saxophonist, is finishing up his Cinema studies at San Francisco State University.
Karla was a keynote speaker in the recently-concluded Filipino Young Professionals Conference 2018: Para Sa Kinabukasan, For the Future! Her remarks are reprinted below: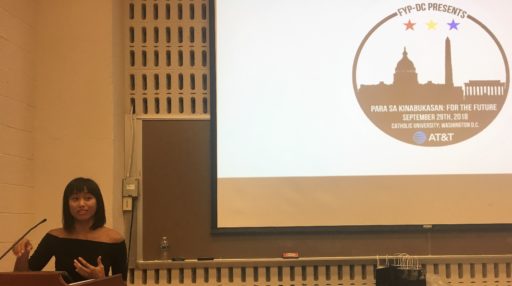 I attended St. Columba School and Parish, which was 90% Filipino. On Saturday mornings, I looked forward to Longganisa and eggs for breakfast, my Lolo would watch ABS-CBN, and my mom and dad spoke Tagalog to each other when they didn't want us to understand them. I caught on and learned the language quickly. I can definitely understand everything, but I don't try to speak it, because I think I sound funny when I do … and my cousins in the Philippines would probably make fun of me.
Growing up, we would visit my large family in Manila quite frequently – every two years. I developed an understanding of life in the Philippines vs. life in the States. I thought my cousins were so lucky, because they could buy all these cool clothes and toys for so cheap!  (At Greenhills of course). As I got older, trips to the Philippines meant manicures and massages every single day, because they are only $5 each. I definitely would take advantage of that. And of course … the food … you know a trip home means 4-5 mandatory delicious meals a day, or your Lola will get mad if you aren't eating. She'll say you're too skinny. Or if you eat too much,  she'll say "ang taba mo." You can't really win. The lazy susan in our house in Quezon City was always stocked with rice, meat, and some kind of snack. It's weird, you never seem to be full when on a visit to the Philippines.
As I got older, I would hang out with my cousins and speak to them about their future, their ambitions, and life goals … and I realized that we were more different than I thought. They had their eyes on entrepreneurship, being a doctor, making a lot of money … I just wanted to dance.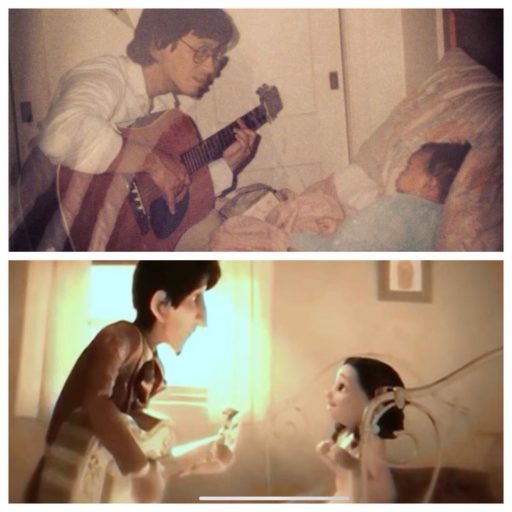 I had been dancing since I was three years old. I started competing at age 8 and trained every day. At the age of 12, I watched my god sister Lamae perform at the Kennedy Center in the national tour of King and I. When I saw her dancing onstage in this huge, professional Broadway production, I wanted to pursue a career in the arts. Seeing another Filipina from the DMV who I grew up with, perform on that scale … was incredibly inspiring. From that moment on, I knew it was what I wanted to do.
Once I set this goal for myself at a young age, the sacrifices were endless. My social life was limited because I trained at a highly competitive dance studio in Oxon Hill. It no longer exists, but it produced countless Broadway caliber dancers, and I wanted to be one of them. I couldn't attend all my high school dances and parties. I wasn't a part of any sports or extracurriculars. My close friendships were very few, but they were significant and have lasted to this day.
The biggest sacrifice came from my parents. Dance competitions and lessons are not cheap. They are also time consuming and emotionally draining. My Mom and Dad are the reason I am where I am today. I am not only grateful for their support of me financially and logistically, but I never take for granted their BELIEF in me. It was not common in my community for Filipinos to pursue an arts career so aggressively. I wanted to be a professional dancer, and they reinforced this choice. They knew I could do it.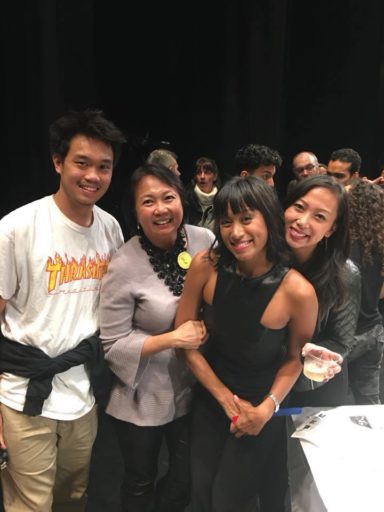 They were immigrants who came to the States and became distinguished in their fields. My Dad Rodney was actually the legal counsel of the Philippine American Bar Association and other organizations here in the area. They both lived and breathed hard work and drive.
Their only condition in pursuing my dream was that I attend college. Of course, I did – but I majored in DANCE.
My parents encouraged character and excellence. When I was very little, I told my dad I wanted to be a secretary! I liked to play with the copy machine and office supplies. My dad looked at me confused and said, "You don't want to be the boss?"
(Now I know that there is NOTHING wrong with being a secretary. In fact, my mom Ella was the executive assistant to the President of the National Academy of Sciences for a long time.)
What my dad meant was to "THINK BIG" and take charge of my own life.
This notion of dreaming large was ingrained in me at a young age. It instilled a confidence that anything is possible, and more specifically … that I am capable of anything. This is how me and my siblings Jitter and Rocky viewed the world.
When we talk about our future and what's to come, it's what we do now in the present that matters. My parents laid the groundwork for my future by challenging me to GO FOR IT. I had no idea how being Asian-American would affect my trajectory in the industry. I was oblivious to that, because I just wanted to be the best I could be, regardless of what I looked like.
Moving to New York to study dance, I left my community comprised mostly of Filipinos at church and a few at the dance studio.  I arrived at NYU to discover even less Asian-Americans in my major, let alone Filipinos. I pushed through with the drive to learn and discover myself as an artist, regardless of my ethnic background.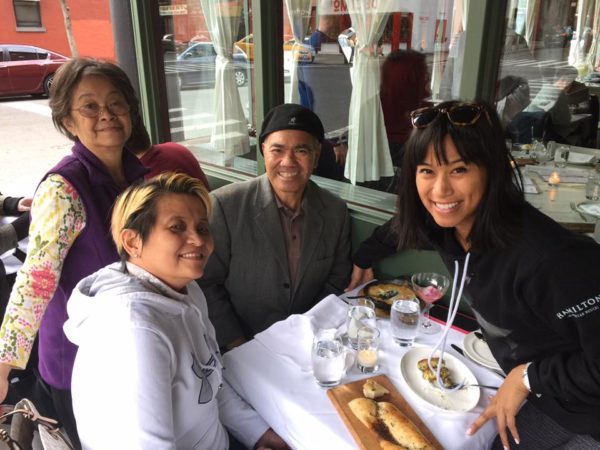 However, I missed my community. Being around Filipinos means being around family. This network … this feeling of being at home and taken care of, I sorely missed. I found comfort in joining the International Filipino Association at NYU. There I found like-minded artistic Filipinos – directors, writers, musicians; though, I was still the only dance major.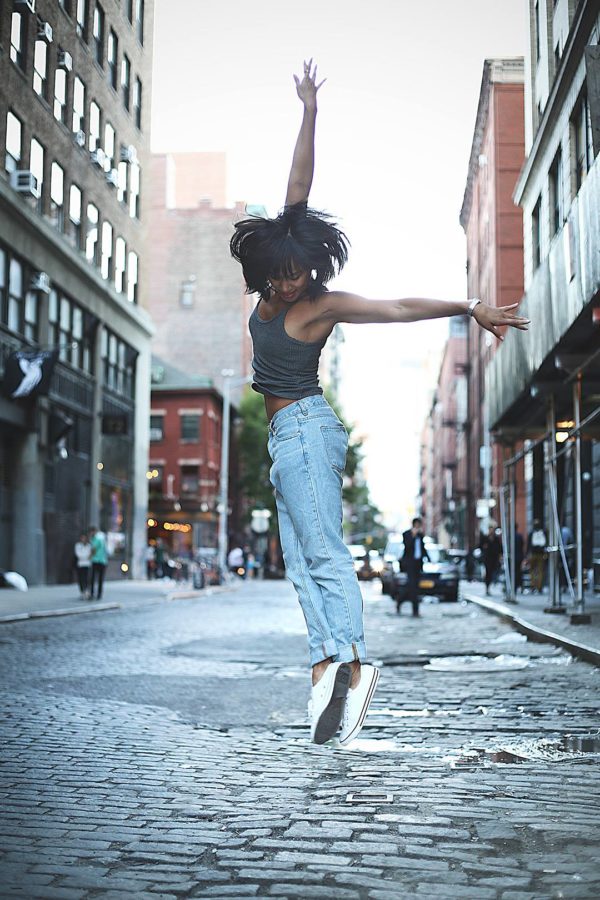 I booked my first Broadway show HOT FEET during my third year at NYU. It was set to the music of Earth, Wind, and Fire and they encouraged the casting to be a huge mix of ethnicities. I was very spoiled from this first Broadway experience, and I naively assumed all shows casted blind. This allowed me to not typecast myself ethnically. So, I put myself out there and auditioned for any and all types of shows.
Eventually I went on to perform in Broadway's West Side Story and Gigi; and the National Tours of Wicked and Addams Family. Throughout my career, I realized that my roles in these shows were not Asian-specific. If anything, the roles I was cast in were "featured dancer who was ethnically ambiguous." I was never cast in a production of King and I or Miss Saigon. I guess, I didn't put all my eggs in that basket. I never said to myself – "Oh … THESE 'Asian shows'" are the only ones you can be a part of." It all comes back to my parents and their conviction to THINK BIG. Don't limit yourself to an idea based on what has been done in the past. Your future is something that can be shaped into whatever you desire.
I did a stint on Season Five of FOX's So You Think You Can Dance. I remember receiving beautiful messages of encouragement from DMV friends and Filipinos around the country. I was proud to represent our demographic on national television each week. I also felt it was good to educate the non-Filipino young dancers watching by showing them what different types of talent can look like. I think it's important for EVERYONE to recognize different ethnicities in this business at a young age.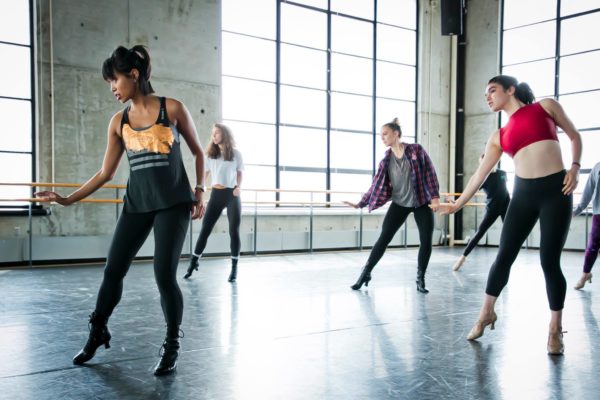 I think the industry now more than ever has embraced the need for diverse casting. As an Asian-American I've never felt so fulfilled by the material of a show, until I was cast in the Broadway show HAMILTON: An American Musical. I have been a member of this production for almost three years now, and I feel prouder each day to be a part of this movement — a piece that promotes my beliefs in equality, diversity, female empowerment. It's not often as an artist, that you are given an opportunity to perform work that truly resonates. Being a part of the cast, you naturally develop this driving force to ask yourself "What is a legacy? What is YOUR legacy? It's planting seeds in a garden you never get to see."
When I joined the show, Lin Manuel Miranda and I did a little video for the Hamilton lottery on YouTube singing one of the songs TEN DUEL COMMANDMENTS in Tagalog. It was my idea and he loved it. He casually named me the "First Filipino in Hamilton." Although the clip wasn't a big deal,  after it was released, I received so many words of kindness and support from the Filipino community here in the States and in the Philippines … and I felt proud. I felt proud to identify as a Filipino-American and be to others how my god-sister Lamae was for me — an example, hopefully an inspiration to DREAM BIG.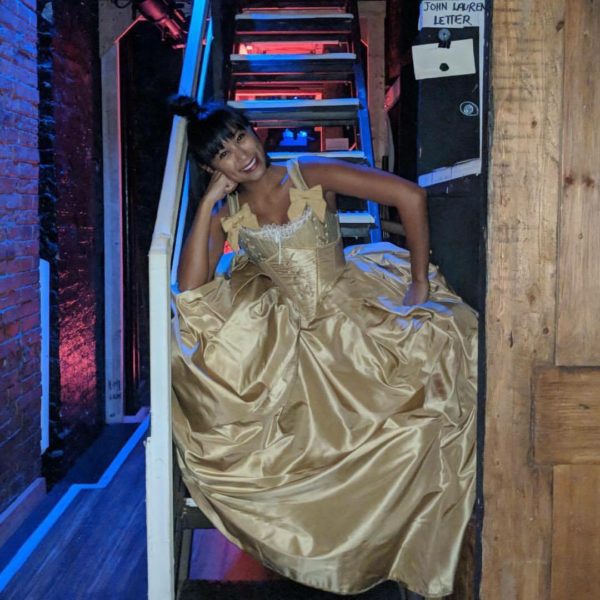 Looking back, all my experiences have culminated into who I am and where I'm going today. If I now met that little 8 year old ME from Oxon Hill, I would say "everything will be okay, and thank your parents every day, because you are going to get to do what you love for the rest of your life."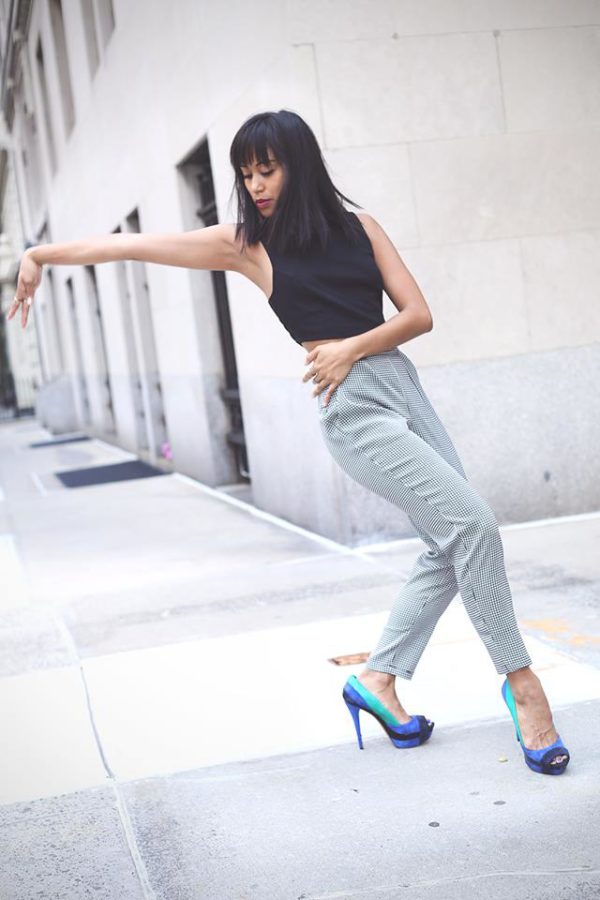 I still practice what they taught – THINK BIG. I'm currently on faculty at the professional dance studio Broadway Dance Center in New York. I teach a drop-in Advanced Theater Jazz class every week that attracts an average of 60 people. I am the only female on the Theater Faculty, and the only Filipino. The past couple of years I have plunged into the choreography arena. My first gig was last summer choreographing a production of In The Heights in Richmond, Virginia. My work won me the Artsie for Best Choreography. This past year I've choreographed two major Off-Broadway productions in NYC, all while I continue to perform in Hamilton on Broadway. My plan is to choreograph Broadway shows, and I'm grateful for the many doors that are opening for me.
I believe that at any stage of life, the dreams never end. Looking ahead and seeing what's possible — THAT inspires and fulfills me. Being here today, back in my hometown the DMV … back at Catholic U where my dad used to teach … a couple of miles from my mom's old office … I am reminded of where it all comes from and what I was taught … and continue to look to the future always with a sense of pride, hope, and excitement for what's to come.
Thank you so much for having me.
Karla Puno Garcia
Karla Garcia: "Planting seeds in a garden you never get to see."