By Mireya Paulos*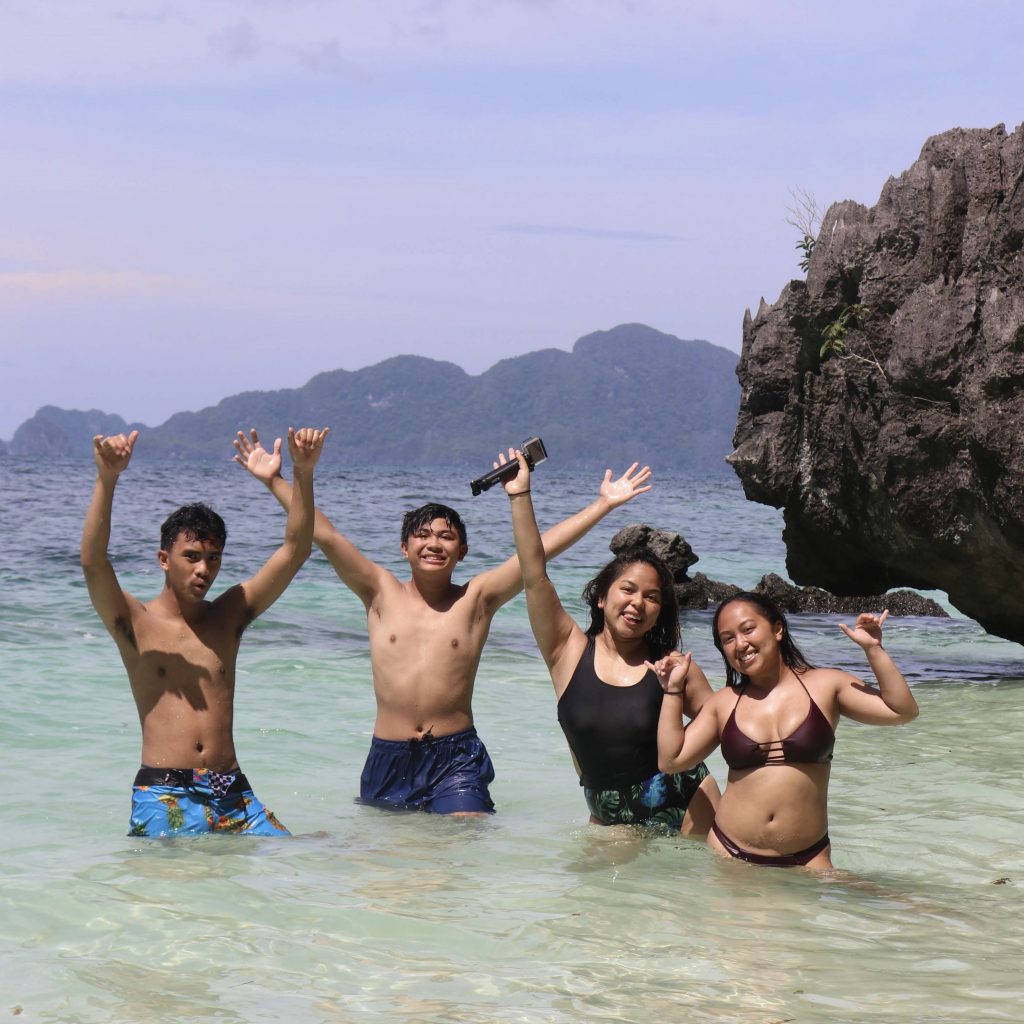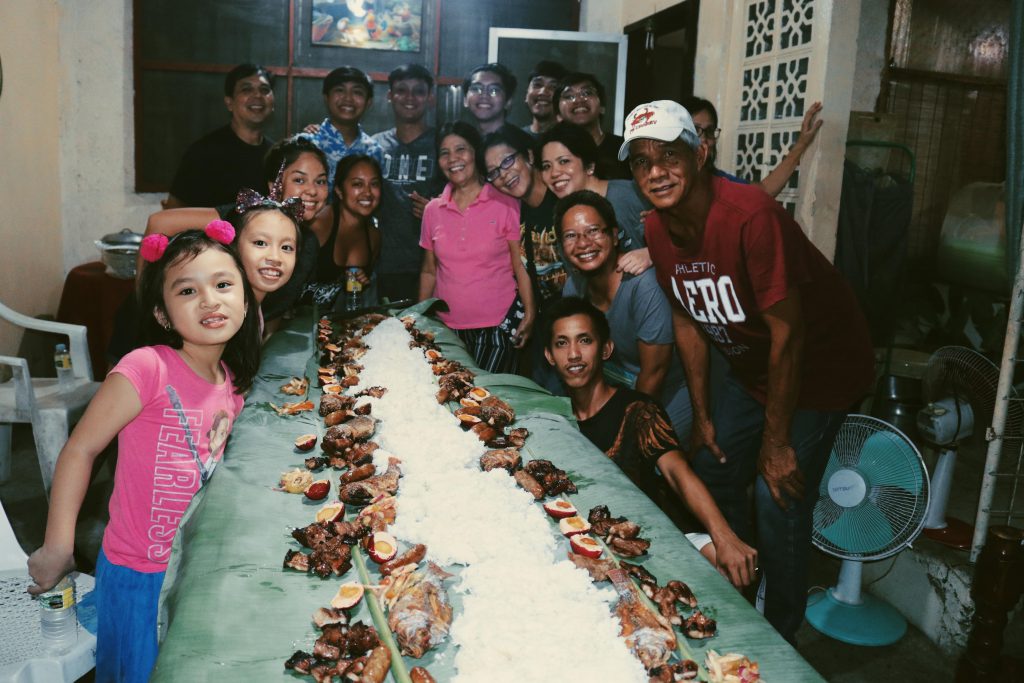 Living in the San Francisco Bay Area has given me so many opportunities to connect with Philippine culture given the many cultural activities spearheaded by Filipinos, who number at least half a million in the area. I myself have been a participant in many Pilipinx outreach programs, having served as the vice president of my high school's Pilipinx club and choreographed tinikling dance performances for Multi-Cultural Rallies and cotillions. Recently, I became a viral tinikling choreographer, which gave me and the tinikling dance the opportunity to be featured on several news outlets like KTVU Bay Area, NBC Bay Area, NBCLA, ABS-CBN, and CNN Philippines.
Although my experiences and involvement in various cultural activities show my love for Philippine culture, I never went to the Philippines. I was always the spectator in many conversations among my relatives about their travels to the Philippines. They would always rave about the Philippines and the provinces they come from, but I never understood their affinity for going "home."
Recently, I started watching The Filipino Channel (TFC) teleseryes to know more about the Philippines but sometimes one cannot just rely on watching such TV series when one wants to know what it really is like in the Philippines (author's emphasis). But when my parents finally gave me the opportunity to go to the Philippines for the Very Important Pinoy Ambassador's Tour, I was excited although I never thought that would make a huge impact on my life.
Manila's Charm
We visited Manila on the first day of the tour. We first went to a wreath-laying ceremony at the Rizal Monument. Before visiting the monument, I have heard of the Philippine hero Jose Rizal but due to the lack of information about Philippine history in American schools, I did not understand how important he was. The wreath-laying ceremony, which had a strict Filipinana and Barong dress code was beautiful. It was an experience that served as an outlet to talk about Philippine history. We also met Manila Mayor Isko Moreno and the activity was featured on ABS-CBN News TV show TV Patrol! After the ceremony, we drove around Manila. It was personally fulfilling for me because we passed by my Lolo's (grandfather) engineering school and met so many welcoming locals while on our way to lunch.
We had a wonderful lunch at the century-old Manila Hotel. I felt like an artista (celebrity) while dining in the ballroom where a lot of elegant events take place. It featured a Philippine spread, which was really good and the entertainment provided by GMA was unforgettable. The GMA artists who performed for us had powerful voices and stage presence. The ladies had beautiful Pinay features.
Bridging History in Bataan
On the second day, we hopped on a bus to Bataan. This was the first time I experienced bad Metro Manila traffic. We eventually made it to a highway and saw so many features that many rave about like the green rice fields and grazing carabaos working the fields. Exploring Bataan with a police escort was so fun and we made our way to the main thoroughfares quite speedily. We visited two World War II museums, an elementary school, and the Shrine of Valour Memorial Cross (Mount Samat). Eventually, we made it to Las Casas De Acuzar, in Bagac, Bataan, which was filled with a collection of breathtaking restored Spanish Colonial houses. When we walked into the Plaza, we were greeted by a group of wooden instrumentalists. The songs they played had a different tone that many, including myself, were not familiar with. Spectators were amazed and wanted more. When they brought out the tinikling sticks, the whole dynamic changed. By fate, I was chosen by one of the performers to participate, and I guess many people did not expect for me to illustrate complex movements.
Dinner at Las Casas was unforgettable. We were entertained by ABS-CBN artists, including the TNT Boys, Jayda, and Erik Santos. The night was filled with Original Pilipino Music (OPM) music covers of famous songs. I was so happy to finally see the TNT Boys in action!
For day three, we went to Clark. Of all the places we went to, Clark had the best Filipino food. It was interesting to learn about how they are building up Clark to be a high-technology and highly integrated city.
Enjoying El Nido's Nature
The fourth day was the most exciting day because we hopped on a plane to El Nido. Descending into El Nido was crazy! There were so many turbulent drops that it felt like crazy ride at Disneyland. When my family and I walked into the Seda Resort, the trip became something you would see on the internet. Because El Nido is surrounded by so many islands, the view from the beach was breathtaking. We went island hopping and we met so many new friends from all around the world. For dinner, there was a karaoke night and I found out that one of my friends that I was hanging out with was my cousin (thanks social media)! There was also a fiesta night, and it was fun dancing with people with a wide range of age.
Eventually, we all had to go our separate ways. The VIP Ambassador's Tour was also an opportunity for me to visit Boracay and family. I became close with my cousins, went on mini adventures around the provinces, and visited many locations that meant a lot to my family. The VIP tour gave me an experience that no one can get from watching a teleserye or a STAR Magic movie. For me, the Philippines became home, and I encourage anyone who is thinking about going on the VIP Ambassador's tour to sign up.
* Ms. Mireya Paulos was born in Hayward, California. Raised in Pleasanton, she graduated from Foothill High School in 2017. She is studying Public Health at UCLA. She is also a viral Tinikling choreographer and a featured livestreamer on the Kumu App, the fastest-growing social media app in the Philippines.
Instagram: @hellareya
Youtube: Mireya Paulos